Top Ten Tuesday is a weekly meme hosted by The Broke And The Bookish where bloggers and readers create a list of books based on a weekly list theme.
Today's topic was: Top Ten Books About Friendship.
These books might not be ABOUT friendship necessarily, but they certainly feature them heavily.
1.
I read this series when I was teen and absolutely loved the characters and how close knit they all were. I've since read the entire series at least twice and this was the first book I thought of when creating this list.
2.  
I adored the friendships between Liesel and Rudy in this book so much! Likewise Liesel and Hans relationship (they were friends as well as parent-sibling) and Liesel and Max (who were admittedly rather sibling like at times, but I still wish to think they grew up and got married).
3.
Anne and her bossom friend Diana caught my attention at a young age and I've loved them and this series ever since. I also love Gilbert and Anne's relationship in the series; especially since they start of as enemies and grow so close. Just including it in his list now, makes me want to go and re-read their stories all over again!
4.
I loved this book when I first read it back in the early 2000s. Set in a school and depicted through pen pal letter's its such a strong and endearing portrayal of friendship and what it means to have someone's back. Cassie is dealing with a lot of crap in her life, and when her pen pal is less than ideal, her friends have her back and support her, as well as roping in new friends to be there as well. It's just beautiful.
5.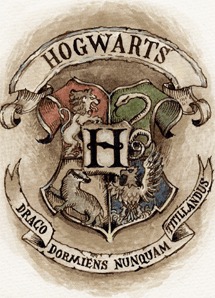 The series may focus around the protagonist of Harry, but there are so many strong and endearing friendships in this series that its hard to narrow it down to just one or two. Obviously you have the Harry-Hermoine-Ron friendship, but then there's the Marauders (James, Sirius, Remus and Peter) as well as a bunch more. I love them all and cried when I finished the final book, partly because of how it ended and partly just because it HAD ended. I mean what was I suppose to do and read now?
6.
Past and present friendships, need I say more? This book is amazing!
7, 8 and 9.
You really can't have a friendship list without including some of the classics. The relationships this characters share in each book is special and one that craved when I first read them when I was little.
I read this book in high school and was overcome by their friendship. The main characters in this book had a rocky start, but quickly became inseparable. Simply beautiful and heart-moving.
This week's topic: Top Ten Characters Who X…
This week's topic: Top Ten Characters Who X…