I'm a little bit excited today to be able to introduce to the book world a brand new voice to the world of contemporary romance fiction. interview is Stephanie's first official promotion (other than the cover reveal), and so I'd like to give Stephanie a warm welcome!

Stephanie Smith is a fellow Australian Author who writes contemporary romance novels. Her début Where Will You Go due for release early August (August 7 2014). Where Will You Go is the first book in the Try Again Series; the series will consist of four books in total, but Stephanie wishes to explain that there will NO cliff-hangers, so you can all rest easy.
What are you currently reading?
I don't get to read nearly as much as I would like now that I'm writing, and am not reading anything at the moment as I'm right in the middle of edits. BUT I have Reasonable Doubt by Whitney Gracia Williams waiting on my Kindle for once I send my edits off.
What's the last book you brought?
Hold on Tight by Abbi Glines. She is still one of my all time favourite authors and I make time to read when she releases a book!! Hehe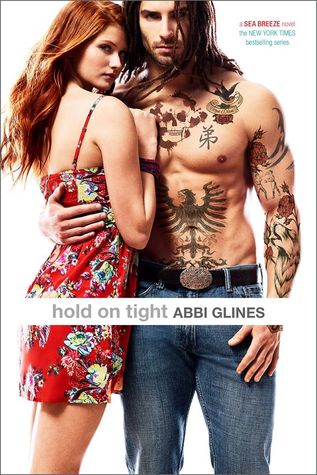 Do you prefer to read books in print or electronically?
I have always preferred ebooks and only purchased paperbacks of my favourite books. Of course these are not for reading… or touching. Lately I have been travelling a lot and my opinions are changing. You lose about half an hour of reading time per flight by having to turn electronic devices off for take-off and landing. I will now be travelling with paperbacks only!!
If I was to walk into your house right now, what would would you bookshelves look like? Do you have an organisation system (genre, colour, author…) or are you just happy to go with the flow?
My bookshelf would look so pretty!! Hehe It's a look don't touch kind of bookshelf. It's separated by authors and series, stand-alones and collections waiting to be completed. There's also a spot for all my cool swag that I have collected and made over the years.
How often do you read?
Every day, no matter what! If I'm busy or have a deadline I change to audio books and listen in the car or while I cook dinner, do the dishes etc. I can't go a day without reading.
Describe what you would expect to find in your dream book?
Wow, that is a hard one. Humour, angst, some hot sex but not too much and of course, true love.
How do you choose what to read next?
I am a little OCD and have my GR all set up in months. As I come across new releases I add them to the month they are being released. Each month I print off that months list and date all the new releases and slowly make my way through. I can tell you now what I am reading in December!! Hehe
So you've started a book and discover it's not for you. Are you more likely to discard it or finish it?
This is a good question. In previous years I have only not finished maybe two books. Since I have started writing I have not finished like twenty. I think because I don't get to read as much as I used to I don't want to waste any time on a book that hasn't pulled me in. If I'm not sucked in by 50% I'm putting it to the side. This is one thing I actually dislike about writing because I'm probably missing some great endings and now I'll never know!
If you could read any book again, for the first time, what book would you choose?
OMG this is a hard question!! It's like picking a favourite child. I would have to say……. Hopeless by Colleen Hoover. To have the surprise again that you didn't see coming.
What is about books that appeals to you so much? What is your favourite part about reading?
I have always been a day dreamer and lover of fairy tales. I love escaping into different love stories every day and having your heart melt. I don't mind a bit of angst and even something a little dark but there must ALWAYS be a HEA!!
Was there any particular book that inspired you to start writing?
My first book Wherever You Will Go had been playing over and over in my head for two years. I never thought I would write and thought it was just a regular daydream. Then one day I was at a blog takeover for Erin Noelle Garcia and she told me how she just sat and started writing. Just opened a word document and went for it. She told me if I wanted it, to just to go for it. She would not even remember this conversation, but she changed my life!!
Do you have any advice to other writers out there?
I'm going to give them the same advice Erin gave me, just go for it!!
And lastly, what are you currently working on?
Once I send this MS off to my editor I get to start Book 2 in the Try Again series. I am so excited about this one. While Wherever You Will Go was a bit sad and had a bit of drama in it Whatever You Will Do is just fun. Hilarious and sweet and it's going to be so much fun to write.I can't wait to tell Tate and Harper's story.
Thank you so much Stephanie for dropping around for a chat.
To learn more about Stephanie and her books check out the following social media sites:
Released August 7, 2014

Brooke Willis had everything she ever wanted: a happy marriage, volunteer placement at the art gallery, and the promise of starting a family with the man of her dreams.

Saxon Reed had everything he ever thought he needed: a successful career, nice cars, expensive apartment, and more money than he knew what to do with.

After losing her husband Brooke insists on taking over his company to keep his dreams alive. Struggling in an industry she knows nothing about, Brooke turns to Saxon, her husband's best friend and business partner, for guidance and support. Their mutual grief, and Saxon's need to look after his best friend's wife, creates a connection beyond just business.

Can Brooke take over the company and find a new life without saying goodbye to the past? Can Saxon protect and care for Brooke without scaring her away?

What happens when your heart doesn't listen to your head? When lines are crossed and boundaries are pushed?