Today it is my utmost pleasure to be hosting arguably one of Australia's most well known and loved book bloggers Shelleyrae from Book'd Out. I've been reading Shelleyrae's blog for years now and actually happened to meet her once at last years Random House Book Bloggers Forum where she handed me a book and I was too scared to introduce myself (mainly because she was so important and I was not). I've since gotten over that fear and was ecstatic to hear that she was interested in appearing in this feature when I finally got up the courage to ask.
Shelleyrae is one of Australia's most well known and loved book bloggers. It's not uncommon for her to read five books a week! With a focus on Adult fiction mainly, she is a powerhouse when it comes to getting the word out about books (I for one have brought many books based on her reviews and recommendations). She hosts the much loved Electic Reader challenge and is the co-host of the Australian Women Writers Challenge. So without further ado I give you Shelleyrae as she talks about books, bookshelves, her blog and everything in between.
What are you currently reading?
As I type this I am reading The Reluctant Midwife by Patricia Harman , as to what I'll be reading when you read this, please drop by the blog and see 🙂
What's the last book you bought?
The Thousand-Dollar Tan Line : Veronica Mars by Rob Thomas. I just binge watched the Veronica Mars TV series and was curious about how it has been continued.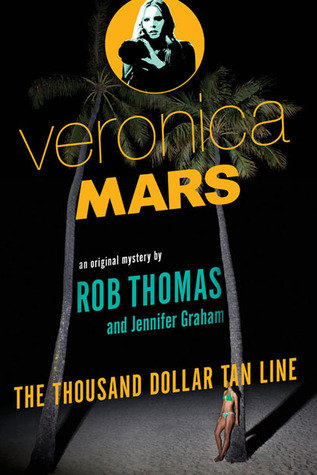 Do you prefer to read books in print or electronically?
I really don't have a preference, but I like to mix it up.
If I was to walk into your house right now, what would your bookshelves look like? Do you have an organisation system (genre, colour, author…) or are you just happy to go with the flow?
My bookshelves are towering and overcrowded! I'd love to have them organised but really it is simply a matter of putting a book where ever it fits. Every shelf is at least double and sometimes triple stacked and I have the odd pile forming on the floor as well.
How often do you read?
Every day, usually for at least an hour, but often two or three over the course of the day.
How do you choose what to read next?
These days what I am reading is determined by my review schedule though I do build in a little flexibility where I can. I try to make sure I don't read books of the same genre back to back and mix light and serious reads.
So you've started a book and discover it's not for you. Are you more likely to discard it or finish it?
A few years ago I would have persevered regardless but these days, if at the halfway point it's not working for me I will put it aside – though I always feel guilty.
If you could read any book again, for the first time, what book would you choose?
What an interesting question, and one I don't really have an answer to. As a general rule I don't reread books because I retain pretty strong impressions of everything I read.
What is about books that appeals to you so much? What is your favourite part about reading?
Reading has always been my singular passion. Primarily I think it has always been a way for me to satisfy my sense of curiosity about people and places, a way to explore different ideas and viewpoints. It also serves as an escape from the more ordinary moments of daily life.
Can you tell us a bit about your blog and how long have you been blogging for?
I started Book'd Out about four and a half years ago without any real plan but it quickly became an obsession, I was thrilled to connect with a community of fellow book lovers. I post mostly reviews of adult fiction across a range of genres, along with regular weekly and monthly features. I host the Eclectic Reader Challenge which is in its third year and co-host the Australian Women Writers Challenge.
Do you have any advice to other bloggers out there?
If your reading and reviewing schedule is stressing you out then it's the wrong schedule for you. Schedules are supposed to make your life easier, not harder. Change it, refine it, adjust your expectations – it might take you a few weeks or even months to get it right, be flexible. Reading should enhance your life not complicate it.