I had a really productive week on the blog last week and I've set my goals high for this week by challenging myself to post FIVE reviews throughout the week to make up for the lack of reviews the last few months… there's a post later on today explaining that absence a bit more.
I'm trying out a old format of this post again this week, because I realise I keep changing my mind on what I like and want to do with it. At this point I'm running with the way I did it a year ago…
What I'm Currently Reading:
Paperback

For as long as she can remember, Teagan Bliss has wanted to manage her family's property. She's invested everything in the farm, knowing that when her parents retire she'll be ready to take the reins. But when a family betrayal leaves her reeling, Teagan is forced to rethink her entire future.

Heartbroken, Teagan flees to her aunt's property in the idyllic Falls Valley. Vanessa is warm and welcoming and a favourite of the locals who drop in regularly for cocktail hour. Teagan soon catches the attention of sexy local farrier Lucas Knight, and with a new job, new friends and the prospect of a new relationship, she slowly begins to open up again.

But the village is a hotbed of gossip and division and when Teagan gets caught up in town politics, Lucas and Vanessa become concerned. As the tension in town escalates, Teagan must decide who to trust. But when she realises those close to her have been keeping secrets, the fallout may split Teagan apart forever.

Ebook

In steamy northern Queensland, Conor is living under an assumed name and rebuilding his shattered life. Working at Cooktown's youth centre has given him the chance to make a difference again, and a chance to flirt with Dr Kristy Dark.

After tragedy tore her family apart, Kristy fled to Cooktown with her feisty teenage daughter, Abby. She hoped being part of the small community would help them both heal, but Abby's sports coach is turning out to be a compelling distraction.

When a severe cyclone menaces the coast, threatening to destroy everything in its path, tensions come to a head – and the weather is not the only danger in Cooktown. Cut off from the world and with her life on the line, Kristy will have to summon her courage and place her trust in Conor, or they'll both lose someone they love.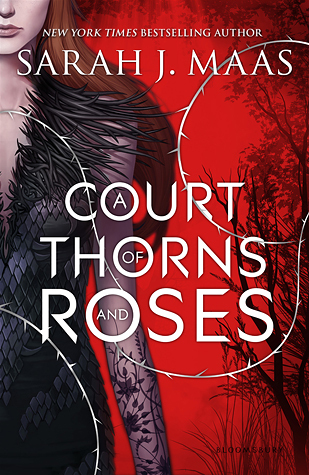 When nineteen-year-old huntress Feyre kills a wolf in the woods, a beast-like creature arrives to demand retribution for it. Dragged to a treacherous magical land she only knows about from legends, Feyre discovers that her captor is not an animal, but Tamlin—one of the lethal, immortal faeries who once ruled their world.

As she dwells on his estate, her feelings for Tamlin transform from icy hostility into a fiery passion that burns through every lie and warning she's been told about the beautiful, dangerous world of the Fae. But an ancient, wicked shadow grows over the faerie lands, and Feyre must find a way to stop it . . . or doom Tamlin—and his world—forever.
What I Read Last Week:
On the Blog last week:
REBLOGGED REVIEW: Mother's Day Inspired Books For Kids Under 5
REBLOGGED REVIEW: My Mum Is A Superhero By Ruby Brown & Lesley Vamos (Illustrator)
REBLOGGED REVIEW: 'My Mum Says The Strangest Things' by Katrina Germein (Author) & Tom Jellett (Illustrator)
REVIEW: 'The Secret Prince' by Justine Lewis
REVIEW: 'Confessions Of A Once Fashionable Mum' By Georgia Madden
Let's Talk Books With Georgia Madden, Author of 'Confessions Of A Once Fashionable Mum'
Last Minute Mother's Day Gift Ideas
Let's Talk Books With… My Mum (Reader) – Mother's Day Special Edition