Weekly Meme hosted by Jill @ Breaking The Spine
I haven't done one of these in months, but when I saw this books cover and synopsis being revealed I simply couldn't resist. I had the absolutely pleasure of meeting Leisa Rayven recently at the Fictionally Yours Melbourne epic signing event in October and I can tell you I was absolutely fan girl-ing over her. Some of you might remember I kind of lost the plot when I was reading Bad Romeo and Broken Juilet earlier this year. I know that quite a number of friends picked up the books (and absolutely loved them of course) thanks to my incessant facebook posting about them. Well it looks like it might all be happening again soon, as Leisa Rayven recently revealed her cover for her upcoming book, Wicked Heart!
Wicked Heart by Leisa Rayven
Expected Publication: May 3, 2016
Publisher: St. Martin's Press
Pages: 304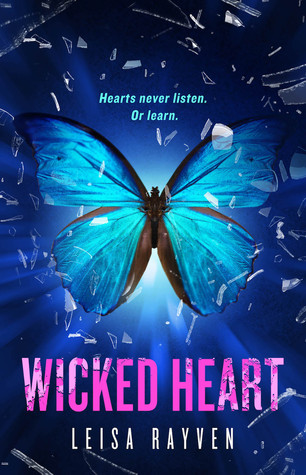 Liam Quinn is talented, gorgeous, and one of the biggest movie stars in the world.

He's also the only man Elissa Holt has ever truly loved.

After being out of her life for six years, he and his gorgeous fiancé are set to star in the new Broadway show Elissa is stage managing. The only trouble is, when late night rehearsals bring Elissa and Liam together, the line between what is and what could have been gets blurred, and one moment of weakness will lead to a scandal that echoes around the world.

Elissa knows that falling for Liam again would be a tragedy in the making, but as any good romantic will tell you, love doesn't always follow the script.
Have you read this series so far? Did you love it? Are you eargerly awaiting the third book as much as I am?
Why isn't it May 2016 yet?