I've never been one to celebrate Valentines Day for a number of reasons that I'm just not going to get into here. But what I am happy to celebrate instead is Library/Book Lovers Day!
Across the nation, and indeed the world, today a number of literary based celebrations will be honoured to celebrate all things books! Personally I LOVE this idea and fully support it. Unfortunately because the day happens to fall on Sunday this year, none of my local libraries are open or celebrating as far as I'm aware. Which is such a shame. So instead, I'm celebrating here!!
In honour of the romance of this day, I'm reading C.S Pacat's Captive Prince. It's come highly recommended to me by what seems like a thousand readers, bloggers and authors, so I'm diving into it today 🙂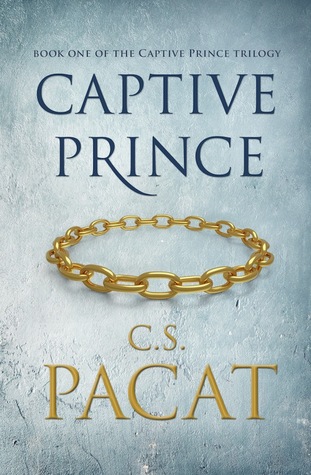 And because I just finished it and it was utterly divine, I'm giving an honourable shout out here to Escaping Mr Right by Avril Tremayne. I absolutely devoured this book, and would have read it one sitting had my e-readers battery not died! Truth be told I have a mini book hangover from it, it was simply that good. And a fantastic romance read if you still happen to be looking for one for today! My review should be up in the next couple of days too.
But in order to celebrate Library/Book Lovers day, I'm going to give away a rather special book. All My Love – a romance five book multi bind up by Random House Australia. This book features five romantic stories by the following authors:
One Little White Lie by Loretta Hill
Eliza's Home by Rachael Herron
Dr. No Commitment by Virginia Taylor
Anybody But Him by Claire Baxter
Captivation by Nicola Moriarty
Not only did I purchased it almost two years with the intention of giving it away on the blog, but I also lugged the multi bind up book to a signing and was fortunate enough to get two of the authors to sign it. If you can't tell that's Loretta Hill's (Australian) and Rachael Herron's (American) scribble right there! 
I've read all five of these novella's and simply love them to pieces. My favourite is One Little White Lie by Loretta Hill, but the other's are just as good.
To win this multi-bind up book simply leave a comment below telling me what you're reading this Valentine's weekend? It's that simply.
Unfortunately this giveaway is opened to Australian residents only due to shipping costs. The winner will be chosen via random.org and the giveaway closes at midnight on Sunday 21st February with the Winner announced by email and on the blog Monday 22nd February 2016. Once the book is shipped winner will be notified that it is on it's way, but no responsibility is taken once the parcel is in the hands of Australia Post.
Best of luck everyone!