A list of books inspired by or about the timeless classic Beauty & the Beast.
Beauty & the Beast is perhaps my all time favourite fairytale, so I expect this list in particular might get a bit long.

Please Note: I haven't read half of what is on this list. I'm providing it as more of a guide shall you like the list's theme. I am attempting to reading most of these books however over time, just because I love Beauty & The Beast so much.
*click on the title of each book to be taken to their good reads page. Or scroll down below to read each book's blurb. If I happen to have reviewed any of the books on these lists, a link will be included BELOW the book's blurbs.
Beauty by Robin McKinley
Rose Daughter by Robin McKinley
Beastly by Alex Flinn (YA)
A Court of Thorns & Roses by Sarah. J. Maas (YA)
The Beast's Garden by Kate Forsyth
Cruel Beauty by Rosamund Hodge
Of Beast & Beauty by Stacy Jay ( YA)
When Beauty Tamed The Beast by Eloisa James
Beauty Tempts The Beast by Leslie Dicken
A Bed of Thorns & Roses by Sondra Allan Carr
Belle: A Retelling of 'Beauty & The Beast by Cameron Dokey
Beauty & The Beast by K.M. Shea
Beast by Donna Jo Napoli
~*~*~*~*~*~
A strange imprisonment

Beauty has never liked her nickname. She is thin and awkward; it is her two sisters who are the beautiful ones. But what she lacks in looks, she can perhaps make up for in courage.

When her father comes home with the tale of an enchanted castle in the forest and the terrible promise he had to make to the Beast who lives there, Beauty knows she must go to the castle, a prisoner of her own free will. Her father protests that he will not let her go, but she answers, "Cannot a Beast be tamed?"

Robin McKinley's beloved telling illuminates the unusual love story of a most unlikely couple: Beauty and the Beast.

From The Back Cover:

"Cannot a Beast be tamed?"

Beauty, believing herself plain and awkward, loves roses. But when her father goes travelling and plucks just one magnificent, crimson rosebud from the garden of a magical castle, a fearsome Beast demands revenge. Either Beauty's father must forfeit his life – or his daughter must promise to live with the Beast for ever.

A captivating retelling of the story of Beauty and the Beast from a Newbery Medal-winning author.
It is the heart of this place, and it is dying, says the Beast. And it is true; the center of the Beast's palace, the glittering glasshouse that brings Beauty both comfort and delight in her strange new environment, is filled with leafless brown rosebushes. But deep within this enchanted world, new life, at once subtle and strong, is about to awaken.

Twenty years ago, Robin McKinley dazzled readers with the power of her novel Beauty. Now this extraordinarily gifted novelist returns to the story of Beauty and the Beast with a fresh perspective, ingenuity, and mature insight. With Rose Daughter, she presents her finest and most deeply felt work–a compelling, richly imagined, and haunting exploration of the transformative power of love.

I am a beast.

A beast. Not quite wolf or bear, gorilla or dog but a horrible new creature who walks upright—a creature with fangs and claws and hair springing from every pore. I am a monster.

You think I'm talking fairy tales? No way. The place is New York City. The time is now. It's no deformity, no disease. And I'll stay this way forever—ruined—unless I can break the spell.

Yes, the spell, the one the witch in my English class cast on me. Why did she turn me into a beast who hides by day and prowls by night? I'll tell you. I'll tell you how I used to be Kyle Kingsbury, the guy you wished you were, with money, perfect looks, and the perfect life. And then, I'll tell you how I became perfectly . . . beastly.

A thrilling, seductive new series from New York Times bestselling author Sarah J. Maas, blending Beauty and the Beast with faerie lore.

When nineteen-year-old huntress Feyre kills a wolf in the woods, a beast-like creature arrives to demand retribution for it. Dragged to a treacherous magical land she only knows about from legends, Feyre discovers that her captor is not an animal, but Tamlin—one of the lethal, immortal faeries who once ruled their world.

As she dwells on his estate, her feelings for Tamlin transform from icy hostility into a fiery passion that burns through every lie and warning she's been told about the beautiful, dangerous world of the Fae. But an ancient, wicked shadow grows over the faerie lands, and Feyre must find a way to stop it… or doom Tamlin—and his world—forever.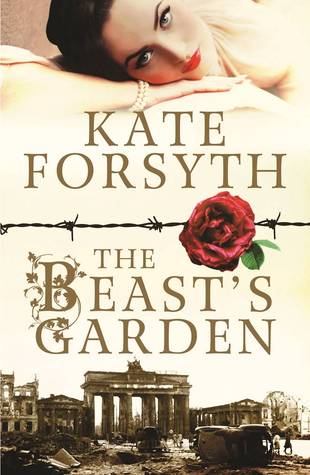 A retelling of The Beauty and The Beast set in Nazi Germany

The Grimm Brothers published a beautiful version of the Beauty & the Beast tale called 'The Singing, Springing Lark' in 1819. It combines the well-known story of a daughter who marries a beast in order to save her father with another key fairy tale motif, the search for the lost bridegroom. In 'The Singing, Springing Lark,' the daughter grows to love her beast but unwittingly betrays him and he is turned into a dove. She follows the trail of blood and white feathers he leaves behind him for seven years, and, when she loses the trail, seeks help from the sun, the moon, and the four winds. Eventually she battles an evil enchantress and saves her husband, breaking the enchantment and turning him back into a man.

Kate Forsyth retells this German fairy tale as an historical novel set in Germany during the Nazi regime. A young woman marries a Nazi officer in order to save her father, but hates and fears her new husband. Gradually she comes to realise that he is a good man at heart, and part of an underground resistance movement in Berlin called the Red Orchestra. However, her realisation comes too late. She has unwittingly betrayed him, and must find some way to rescue him and smuggle him out of the country before he is killed.

The Red Orchestra was a real-life organisation in Berlin, made up of artists, writers, diplomats and journalists, who passed on intelligence to the American embassy, distributed leaflets encouraging opposition to Hitler, and helped people in danger from the Nazis to escape the country. They were betrayed in 1942, and many of their number were executed.

The Beast's Garden is a compelling and beautiful love story, filled with drama and intrigue and heartbreak, taking place between 1938 and 1943, in Berlin, Germany.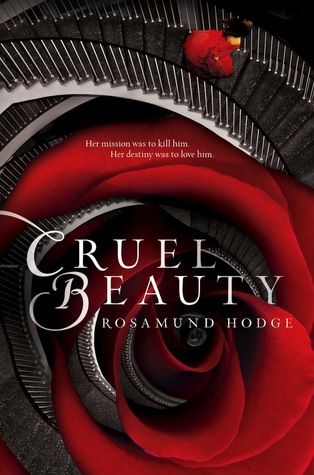 Graceling meets Beauty and the Beast in this sweeping fantasy about one girl's journey to fulfill her destiny and the monster who gets in her way-by stealing her heart.

Based on the classic fairy tale Beauty and the Beast, Cruel Beauty is a dazzling love story about our deepest desires and their power to change our destiny.

Since birth, Nyx has been betrothed to the evil ruler of her kingdom-all because of a foolish bargain struck by her father. And since birth, she has been in training to kill him.

With no choice but to fulfill her duty, Nyx resents her family for never trying to save her and hates herself for wanting to escape her fate. Still, on her seventeenth birthday, Nyx abandons everything she's ever known to marry the all-powerful, immortal Ignifex. Her plan? Seduce him, destroy his enchanted castle, and break the nine-hundred-year-old curse he put on her people.

But Ignifex is not at all what Nyx expected. The strangely charming lord beguiles her, and his castle—a shifting maze of magical rooms—enthralls her.

As Nyx searches for a way to free her homeland by uncovering Ignifex's secrets, she finds herself unwillingly drawn to him. Even if she could bring herself to love her sworn enemy, how can she refuse her duty to kill him? With time running out, Nyx must decide what is more important: the future of her kingdom, or the man she was never supposed to love.
In the beginning was the darkness, and in the darkness was a girl, and in the girl was a secret…

In the domed city of Yuan, the blind Princess Isra, a Smooth Skin, is raised to be a human sacrifice whose death will ensure her city's vitality. In the desert outside Yuan, Gem, a mutant beast, fights to save his people, the Monstrous, from starvation. Neither dreams that together, they could return balance to both their worlds.

Isra wants to help the city's Banished people, second-class citizens despised for possessing Monstrous traits. But after she enlists the aid of her prisoner, Gem, who has been captured while trying to steal Yuan's enchanted roses, she begins to care for him, and to question everything she has been brought up to believe.

As secrets are revealed and Isra's sight, which vanished during her childhood, returned, Isra will have to choose between duty to her people and the beast she has come to love.
Miss Linnet Berry Thrynne is a Beauty . . . Naturally, she's betrothed to a Beast.

Piers Yelverton, Earl of Marchant, lives in a castle in Wales where, it is rumored, his bad temper flays everyone he crosses. And rumor also has it that a wound has left the earl immune to the charms of any woman.

Linnet is not just any woman.

She is more than merely lovely: her wit and charm brought a prince to his knees. She estimates the earl will fall madly in love—in just two weeks.

Yet Linnet has no idea of the danger posed to her own heart by a man who may never love her in return.

If she decides to be very wicked indeed . . . what price will she pay for taming his wild heart?
Is the enemy of her enemy a friend-or a beast?

Lord Ashworth is scarred by a night of terror years ago that left his face in ruins and his life in shreds. He hides in Silverstone Manor, using rumors that paint him as a horrible, murdering monster to keep visitors at bay. Yet he can't shake the feeling that the rumors might be true. He tells himself it's better this way. If his memories ever resurface, at least he will be the only one hurt by them.

The woman on his doorstep, however, simply refuses to fear him. That's not only an oddity, it's a threat to his secret-and his heart.

Vivian Suttley has seen the face of evil more than once in her young life. She-s on the run from the latest, a cruel man determined to force her to marry him. Whatever the whispers about the reclusive Ashworth, surely it's nothing compared to the bleak, violent future she leaves behind.

Ashworth saved her once before, and he-s her last hope for refuge. Yet she wonders if she's truly safer at Silverstone-or if she has just made the biggest mistake of her life.

Warning: This book contains a lot of sexual tension and a several sexual scenes, have a fan ready!
"I may be a monster, Miss Tate, but I am not a beast."

His new secretary looked unconvinced. How could he blame her? His mask had her trembling like a frightened rabbit. Yet what lay beneath was far worse. The sight of his face had already killed one young woman.

He well understood Miss Tate's fear. If only she understood his. Because as disturbing as she found his gruesome appearance, he was far more terrified of her beauty.

Heir to a wealthy robber baron, Jonathan Nashe had every advantage money could buy until a tragic fire left him horribly disfigured. Now he lives secluded in his isolated country mansion, his scientific research his only solace. When declining health threatens to rob him of even this small comfort, Jonathan is forced to choose between his work and his privacy. Reluctantly, he hires a secretary. Though distasteful, sacrificing his privacy soon proves the least of his concerns; he never expected to sacrifice his heart as well.

But Isabelle Tate guards the secrets of her past as vigilantly as Jonathan hides the scars beneath his mask. Can they confess their growing love for one another knowing that to bare their deepest feelings, they must also bare their deepest shame?

Set during America's Gilded Age, A Bed of Thorns and Roses offers a new take on the classic theme of Beauty and the Beast, following in the tradition of such well-loved authors as Elizabeth Hoyt, Mary Balogh, and Loretta Chase. Bittersweet yet uplifting, the story of Jonathan and Isabelle takes the reader on a memorable journey where lives and hearts once thought irredeemably scarred are transformed by the healing power of love.
Belle is convinced she has the wrong name, as she lacks her sisters' awe-inspiring beauty. So she withdraws from society, devoting her time to wood carving. Secretly, Belle longs to find the fabled Heartwood Tree. If carved by the right hands, the Heartwood will reveal the face of one's true love.

During a fierce storm, Belle's father stumbles upon the mysterious Heartwood — and encounters a terrifying and lonely Beast. Now Belle must carve the Heartwood to save her father, and learn to see not with the eyes of her mind, but with the eyes of her heart.
Once upon a time Elle made a mistake. A small miscalculation sends her through the roof of an enchanted chateau. Stranded until her broken leg mends, Elle is unwillingly forced to rely on the good will of the sour chateau owner —the cursed Prince Severin.

Prince Severin—the commanding general and staunch supporter of his brother the crown prince—is cursed to look like a beast until a maiden falls in love with him. He has given up all hope of shattering the curse, and has only disdain for Elle.

Unfortunately, the pair can't seem to avoid each other thanks to the meddling of the chateau's cursed servants. Eventually Elle's playful manners and Severin's hidden gentleness draw the pair together.

But not all love stories can end that easily. After all, Elle is not what she seems, and Severin's life is placed in danger when hostilities flare between his brother and the monarchs of a neighboring country. When Elle risks everything to save Severin, will he be able to forgive her for her lies?

Meet the Beast– before there was Beauty

Orasmyn is the prince of Persia and heir to the throne. His religion fills his heart and his mind, and he strives for the knowledge and leadership his father demonstrates. But on the day of the Feast of Sacrifices, Orasmyn makes a foolish choice that results in a fairy's wretched punishment: He is turned into a beast, a curse to be undone only by the love of a woman.

Thus begins Orasmyn's journey through the exotic Middle East and sensuous France as he struggles to learn the way of the beast, while also preserving the mind of the man. This is the story of his search, not only for a woman courageous enough to love him, but also for his own redemption.
Have you read any of these Beauty & The Beast retellings or do you know of any others? I'd love to know about them.