A list of books inspired by or about the timeless classic Cinderella.
Please Note: I haven't read half of what is on this list. I'm providing it as more of a guide should you happen to like the list's theme.
*click on the title of each book to be taken to their good reads page. Or scroll down below to read each book's blurb. If I happen to have reviewed any of the books on these lists, a link will be included BELOW the book's blurbs.
Cinder by Marissa Meyer (YA)
Ella Enchanted by Gail Carson Levine
Princess of Glass by Jessica Day George
Just Ella by Margaret Peterson Haddix (YA)
Moonlight & Ashes by Sophie Masson (YA)
Ember by Bette Sharpe
The Ugly Stepsister by Aya Ling
Finding Cinderella by Colleen Hoover (NA)
Suddenly Cinderella (bundle) by Hope Tarr
A Kiss At Midnight by Eloisa James
Cinderella's Dress by Shonna Slayton
Cinderella's Shoes by Shonna Slayton
Ash by Malinda Lo
Pumpkin: A Cindermama story by Ines Johnson
~*~*~*~*~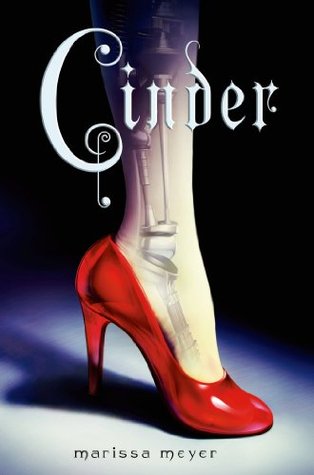 Humans and androids crowd the raucous streets of New Beijing. A deadly plague ravages the population. From space, a ruthless lunar people watch, waiting to make their move. No one knows that Earth's fate hinges on one girl.

Cinder, a gifted mechanic, is a cyborg. She's a second-class citizen with a mysterious past, reviled by her stepmother and blamed for her stepsister's illness. But when her life becomes intertwined with the handsome Prince Kai's, she suddenly finds herself at the center of an intergalactic struggle, and a forbidden attraction. Caught between duty and freedom, loyalty and betrayal, she must uncover secrets about her past in order to protect her world's future.
At birth, Ella is inadvertently cursed by an imprudent young fairy named Lucinda, who bestows on her the "gift" of obedience. Anything anyone tells her to do, Ella must obey. Another girl might have been cowed by this affliction, but not feisty Ella: "Instead of making me docile, Lucinda's curse made a rebel of me. Or perhaps I was that way naturally." When her beloved mother dies, leaving her in the care of a mostly absent and avaricious father, and later, a loathsome stepmother and two treacherous stepsisters, Ella's life and well-being seem to be in grave peril. But her intelligence and saucy nature keep her in good stead as she sets out on a quest for freedom and self-discovery as she tries to track down Lucinda to undo the curse, fending off ogres, befriending elves, and falling in love with a prince along the way. Yes, there is a pumpkin coach, a glass slipper, and a happily ever after, but this is the most remarkable, delightful, and profound version of Cinderella you'll ever read.

Gail Carson Levine's examination of traditional female roles in fairy tales takes some satisfying twists and deviations from the original. Ella is bound by obedience against her will, and takes matters in her own hands with ambition and verve. Her relationship with the prince is balanced and based on humor and mutual respect; in fact, it is she who ultimately rescues him. Ella Enchanted has won many well-deserved awards, including a Newbery Honor.

Hoping to escape the troubles in her kingdom, Princess Poppy reluctantly agrees to take part in a royal exchange program, whereby young princes and princesses travel to each other's countries in the name of better political alliances–and potential marriages. It's got the makings of a fairy tale–until a hapless servant named Eleanor is tricked by a vengeful fairy godmother into competing with Poppy for the eligible prince. Ballgowns, cinders, and enchanted glass slippers fly in this romantic and action-packed happily-ever-after quest from an author with a flair for embroidering tales in her own delightful way.

Being a princess isn't all that…

You've heard the fairy tale: a glass slipper, Prince Charming, happily ever after…

Welcome to reality: royal genealogy lessons, needlepoint, acting like "a proper lady," and—worst of all—a prince who is not the least bit interesting, and certainly not charming.

As soon-to-be princess Ella deals with her new-found status, she comes to realize she is not "your majesty" material. But breaking off a royal engagement is no easy feat, especially when you're crushing on another boy in the palace… For Ella to escape, it will take intelligence, determination, and spunk—and no ladylike behavior allowed.

Cinderella takes fate into her own hands in this brand new tale by Sophie Masson

Welcome to the story of Cinderella as you've never heard it before. There is a girl whose fortunes have plummeted from wealthy aristocrat to that of a servant girl. A magic hazel twig, a dashing prince, and a desperate escape from danger combine to tell the story of a girl who refuses to allow her fairy godmother to arrange her future for her. Instead, this is the story of Selena who will take charge of her own destiny and learn that her magic is not to be feared but celebrated. Pure fairytale—with all the romance, magic, and adventure that goes along with it.

Everyone loves Prince Charming. They have to—he's cursed. Every man must respect him. Every woman must desire him. One look, and all is lost.

Ember would rather carve out a piece of her soul than be enslaved by passions not her own. She turns to the dark arts to save her heart and becomes the one woman in the kingdom able to resist the Prince's Charm.

Poor girl. If Ember had spent less time studying magic and more time studying human nature, she might have guessed that a man who gets everything and everyone he wants will come to want the one woman he cannot have.

Novella / 32,000 words

Warning: This story contains sex, violence, and naughty words.
It's based on a fairytale, but it isn't for kids.

When Kat accidentally rips apart an old picture book, she's magically transported into the world of Cinderella–as Katriona, one of the ugly stepsisters! Life turns upside down now that she's a highborn lady and must learn how to survive the social season, including how to get through the door in a huge metal hoop skirt. To get back, she'll have to complete the story, right to the end of happily ever after. But the odds are huge: the other stepsister is drop-dead gorgeous, the fairy godmother is nowhere to be found, and the prince, despite being insanely hot, openly dislikes balls. Can she ever return to the modern world?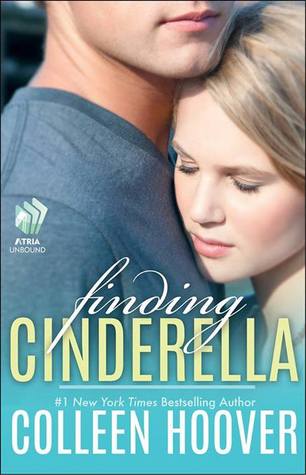 This novella is a companion novel to the Hopeless series, but can be read as a standalone.

A chance encounter in the dark leads eighteen-year-old Daniel and the girl who stumbles across him to profess their love for each other. But this love comes with conditions: they agree it will only last one hour and it will only be make-believe.

When their hour is up and the girl rushes off like Cinderella, Daniel tries to convince himself that what happened between them only seemed perfect because they were pretending it was perfect. Moments like that with girls like her don't happen outside of fairytales.

One year and one bad relationship later, his disbelief in insta-love is stripped away the day he meets Six: a girl with a strange name and an even stranger personality. Daniel soon realizes the way he pretended to feel about Cinderella and the way he really feels about Six may not be so different after all. Especially when the two loves of his life end up being one in the same.

Unfortunately for Daniel, finding Cinderella doesn't guarantee their happily ever after…it only further threatens it.


Operation Cinderella

Magazine editor Macie Graham devises a plan to masquerade as a modern-day Cinderella and get her revenge on infuriating Texan Ross Mannon. She'll do anything to uncover the dirt on the famous radio personality but when she finally uncovers a secret that could destroy Ross's reputation, she faces losing her job or losing the fairy-tale ending she didn't even know she wanted.

The Cinderella Makeover

Chic fashion photographer Francesca St. James agrees to work as a "fashion fairy godmother" on a new reality TV show, but she doesn't agree to falling for one of the contestants. Tech company CEO Greg just needs some help transforming himself enough to find his happily ever after, and butting heads with his high-and-mighty fairy godmother isn't in his plan. The two couldn't be more different, but as Greg transforms into the smoking-hot, confident guy he was always meant to be, will his makeover find him his one true love?

The Cinderella Seduction

Four months ago, Nick's bachelor-style life was turned upside down. Now the sole parent to a seven-year-old daughter he never knew existed, Nick doesn't have time for pleasure. But he hadn't factored in Stefanie or the intense attraction he'd feel for her. As her seduction heats up, so do the stakes, both professionally and romantically. Can he let business go long enough to allow Stefanie into his heart?
Miss Kate Daltry doesn't believe in fairy tales . . . or happily ever after.

Forced by her stepmother to attend a ball, Kate meets a prince… and decides he's anything but charming. A clash of wits and wills ensues, but they both know their irresistible attraction will lead nowhere. For Gabriel is promised to another woman—a princess whose hand in marriage will fulfill his ruthless ambitions.

Gabriel likes his fiancee, which is a welcome turn of events, but he doesn't love her. Obviously, he should be wooing his bride-to-be, not the witty, impoverished beauty who refuses to fawn over him.

Godmothers and glass slippers notwithstanding, this is one fairy tale in which destiny conspires to destroy any chance that Kate and Gabriel might have a happily ever after.

Unless a prince throws away everything that makes him noble…

Unless a dowry of an unruly heart trumps a fortune…

Unless one kiss at the stroke of midnight changes everything.

Being a teen-ager during World War II is tough. Finding out you're the next keeper of the real Cinderella's dress is even tougher.

Kate simply wants to create window displays at the department store where she's working, trying to help out with the war effort. But when long-lost relatives from Poland arrive with a steamer trunk they claim holds the Cinderella's dress, life gets complicated.

Now, with a father missing in action, her new sweetheart shipped off to boot camp, and her great aunt losing her wits, Kate has to unravel the mystery before it's too late.

After all, the descendants of the wicked stepsisters will stop at nothing to get what they think they deserve.

The war may be over, but Kate Allen's life is still in upheaval. Not only has she discovered that Cinderella was real, but now she's been made Keeper of the Wardrobe, her sole responsibility to protect Cinderella's magical dresses from the greed of the evil stepsisters' modern descendants.

But Cinderella's dresses are just the beginning. It turns out that the priceless glass slippers might actually exist, too, and they could hold the power to reunite lost loved ones like her father—missing in action since World War II ended. As Kate and her boyfriend, Johnny, embark on an adventure from New York to Italy and Poland in search of the mysterious slippers, they will be tested in ways they never imagined.

Because when you harness Cinderella's magic, danger and evil are sure to follow…

Cinderella retold

In the wake of her father's death, Ash is left at the mercy of her cruel stepmother. Consumed with grief, her only joy comes by the light of the dying hearth fire, rereading the fairy tales her mother once told her. In her dreams, someday the fairies will steal her away, as they are said to do. When she meets the dark and dangerous fairy Sidhean, she believes that her wish may be granted.

The day that Ash meets Kaisa, the King's Huntress, her heart begins to change. Instead of chasing fairies, Ash learns to hunt with Kaisa. Though their friendship is as delicate as a new bloom, it reawakens Ash's capacity for love-and her desire to live. But Sidhean has already claimed Ash for his own, and she must make a choice between fairy tale dreams and true love.

Entrancing, empowering, and romantic, Ash is about the connection between life and love, and solitude and death, where transformation can come from even the deepest grief.

Single mother Malika "Pumpkin" Tavares lost faith in fairytales after she fell for a toad. Now she believes she's not cut from the storybook, heroine cloth and searches for Mr. Good Enough amongst the sidekicks and supporting men of the town.

Love at first sight isn't a cliche for town royalty Armand "Manny" Charmayne. For generations the Charmaynes have spotted their soulmates by seeing a golden aura the first time they laid eyes on The One.

When Manny meets Pumpkin he sees…nothing, but sparks fly off the richter scale. The more he gets to know her the more he considers defying fate, if only he can convince her to take a chance on love again.