Now Hosted by Book Date
Happy Easter Everyone! I hope you all had a fabulous Easter long weekend, and if you were one of the unlucky souls who had to work, I hope it at least went quickly for you!
I had massive goals for what I'd get up to this weekend and 90% revolved around plans for future posts for the blog and reading galore. What happened instead was a lot of catch ups with friends. On Thursday I was fortunate enough to be invited to lunch with Helene Young and her husband Captain G, Annie Seaton, Kerrie Patterson, Michelle Douglas, Jaye Ford, and fellow reader Brenda. It was such a lovely experience and we had the most perfect day for it!
I caught up with a couple of other groups of friends over the weekend and got in some reading and minimal blog work – opps – but hey I started! With any luck a bunch of YA reviews should go up this week just in time for the Newcastle Writers Festival this coming weekend. I'm so looking forward to this!
Currently reading:

British blow-in, Rose Bennett, is heartbroken, overweight, irritable and a long way from home. She isn't sure what exactly she's doing at Kalkari Wines in the Australian Shingle Valley – it's the middle of winter and far from the lush, romantic vineyard setting she'd been expecting.

Her brother thinks she's spying for him, her bad-tempered new boss thinks she's the au pair and the nanny can't wait for her to clean the place up.

Discovering pagan bonfire ceremonies, bizarre winemaking practices and a valley full of eccentric locals, Rose just wishes she'd ended up somewhere a bit warmer. But as the weather improves, the valley reveals its beauty, and Rose starts to fall in love: with the valley, the wines, the two children she's helping to look after, and one of the men there.

When her boss's estranged wife returns and her brother descends, wanting answers, Rose is torn between staying put or cutting her losses.
Hoping to read this week:

Casey Schillinge is a vivacious young woman on the verge of making her mark on the world. While backpacking, she is struck down by a tropical disease and suffers cardiac failure. But at the eleventh hour, Casey receives a life-saving heart transplant – and a rare second chance to begin again.

Three years later, Casey has become a withdrawn shell of her former self: she is estranged from her loved ones, afraid of open spaces and rides the line between legitimate and criminal work. The worst of her troubles come in the form of violent night terrors; so frightening that she resorts to extreme measures to keep herself from sleeping. When she can take no more, she embarks on a desperate search for the source of her dreams. ​In so doing, she makes a shocking discovery surrounding the tragic fate of the donor whose heart now beats inside her chest. As she delves deeper into the mystery of her donor, she realizes her dreams are not a figment of her imagination, but a real life nightmare.
Just Finished: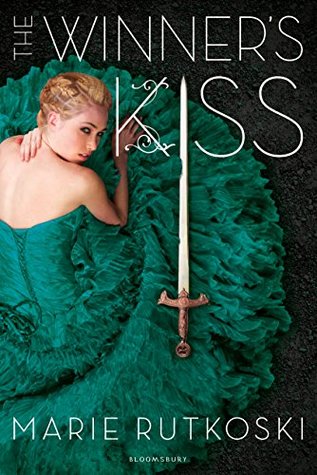 Last week on the blog:
Let's Talk Books With Dean Mayes, Author of The Recipient
REVIEW: My Friend Ernest by Emma Allen & Illustrated by Hannah Sommerville 5/5 Stars
REVIEW: The Sidekicks by Will Kostakis 5/5 Stars
It's Monday! What Are You Reading?
What are you planning on reading this week? Let me know in the comments below 🙂