We are a subscription box where every month you receive a cute little box filed with a new release book and awesome theme-related things.
Cost: One Month Subscription is $29.99 AUD/ Three month's is $84.99 AUD / Six months $159.99 AUD
Payable by: Paypal or Credit Card
Shipping: Australia & New Zealand is $9.99/ International is $24.99. Both include tracking.
Boxes are shipped out on the 18th of each month with next day delivery for most places in Australia.
What's Include: One new release YA Book and 3-5 Bookish Items.
Past themes have included Journal Junkie (April);  Australian Made (March); Rebel Without A Cause (February); Travel the World (January); Celebrate the Season (Christmas); What Nightmares Are Made Of (November); Time and Time Again (October); That Hero Nonsense (September). To see what past boxes include click here.
Order you box here.
 may Box: Summer daze, Driftin' away
This box was mailed out on Wednesday 18th May and I received it the following morning.  This month I received a shipping email from Toll on Tuesday 17th to say that they were picking up a parcel to be delivered to me the following day. Not going to lie, that email sent me into a state of excitement.
Knowing that the box was on it's way, I spent the morning at work considering what the book might possible be. To be honest, I hadn't really tried to guess this month until the day it was delivered because the theme was so open and could have been anything really. However, whilst filling the shelves at work, I stumbled across two possible contenders for the theme and immediately I just knew what it was going to be. Turns out I wasn't wrong either!
One of my favourite parts of this subscription service is the way they package the products. When you first open the box, you can't see what's in side (see above picture) until you wrapped the colourful (and usually theme related) tissue paper. In many ways it's like opening a Christmas present. Albeit one that you paid for, but it's still a surprise none the less.
The first thing I noticed (apart from the book, but more on that later) in this box was the candle. Since joining Instagram almost a month ago, I've been on a pretty much non-stop binge of book inspired accounts, new-to-me blogs and a wide variety of bookish inspired gift and goodies sites. So it's fair to say I'd stumbled across Nook &  Burrow's Form & Flux's range of candles in many a posts before. I'd even been scouring their website the week before deciding which one I might like to try. So to receive their Fairy Bread Candle (RRP $15) was kind of cool.
Apart from being obviously colourful and playfully themed, this sweet little candle is a really cute throw back to my childhood – oh how I loved fairy bread. When I first unscrewed the lid, the candle smelled faintly sweet, but not overly so (kind of had to get rather close to the candle to smell it). I lit the candle whilst writing the review and it smells a bit sweeter now, but I really like the look of the candle, so I'll probably just leave this on my bookcase for show.
The next item that stood out to me was the bath bomb.There is seriously nothing better than a long hot bath and a good book. Especially in winter, which we are rapidly approaching here in Australia (not that you'd know looking at the weather we've been happening recently). So this is perfect for me.
In total there were four bath bomb scents that were included in the box. As evident from the photo, I received Jasmine, but you could have just as easily received: Grapefruit and Lime; Seamoss or Green Tea. These come from the  Brisbane based ALL BODY SOAPS on Etsy, where they sell for $12 each.
My Jasmine bath bomb smells divine and I'm really looking forward to using it over the coming months as it gets cooler and cooler. I just have to choose the perfect book to go with it now!
Also included in this box was this adorable little  magnetic bookmark from TheWoodsAvenue on Etsy – a sun bookmark was included in some boxes instead of the ice-cream. Not only are these super cute, but they are surprisingly sturdy and small enough to do the job properly without getting in the way. I like the concept of these, but out of everything, and despite my bookmark collection, this is probably the item I wouldn't have brought for myself. These bookmarks retail at $7 (for a pack of three).
As usual, the themed YA Chronicles bookmark and contents card was included in the box. I typically don't read the latter until last because of spoilers. So I'm always quick to move this to the side right away.
And finally, perhaps the most important part of the entire box, we finally get to the book….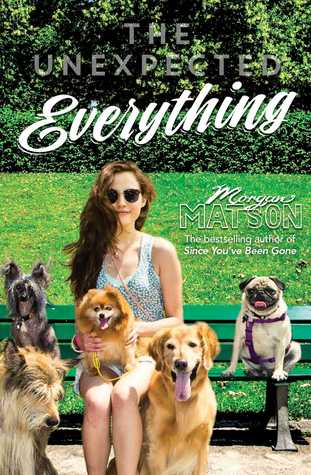 As soon as I started unwrapping this box, I saw the book's cover peaking up at me and was super excited that I was correct. The internet and YA community at large has been overly excited about the release of this book, so I was super excited to receive it in the box (especially since I'd considered buying it at work that very day!).
That said, my book is slightly damaged from the way the box was packed and it's been resting under a stack of heavy books for almost a week now trying to rectify the issue. Because of the fragile nature of the bath bomb, the girls at the YA Chronicles opted to roll some tissue paper under the book, placing it the book on an angle in the box. I believe this was done to sort of box in and support the bath bomb from being squashed by the glass jar of the candle and the book itself during transit. It's meant however that my book now currently has a wave curving through it. I'm fairly confident, but also optimistically hoping, that it'll straighten out when I remove it from the stack of books.
All in all I'm super happy with this box. The girls have done a fantastic job of curating it and keeping it in line with the Summer Daze, Driftin' Away theme. The bookish goodies are functional and things I'm going to use and the book is one that I've had my eye on for a while. What's more, I think this box was fantastic in terms of value as the bookish delights themselves  work out to be pretty much the cost of the box.
If you want to know more about the boxes, or subscribe to the YA Chronicles click here.
UPDATE: The June Theme has been released and it's going to be PRIDE WEEK. The girls are talking up the book pretty hard core, so I'm interested to see what it is in a month's time.