Today I'm excited to introduce you all to a fabulous blogger I know. Rachel is the sole blogger over at The Rest Is Still Unwritten and she's a huge supporter and lover of books.I only meet Rachel a couple of months ago at Harlequin's Maria V. Snyder's blogger night, but we've spent a great deal of time  since chatting about our mutual love of books and fondness for signatures 🙂
Without further ado, here's what Rachel had to say on our most recent book chat.
What are you currently reading?
I'm in between books right now. I've just finished Demon Road by Derek Landy and I'm about to start its sequel Desolation.
What's the last book you bought?
Ooooh. Good question. Can it be books, as in plural? I buy so many books, but I think the last one was a Miss Peregrine's Home for Peculiar Children by Ransom Riggs boxset.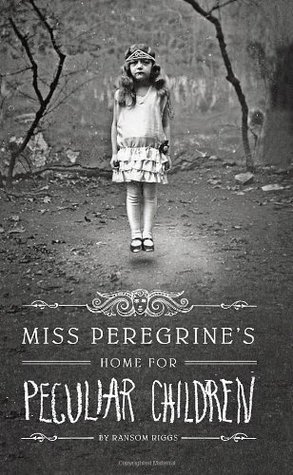 Do you prefer to read books in print or electronically?
I prefer to read print books, although I do read ebooks too on my kindle. There's nothing like holding that book in your hands, feeling the paper and seeing it look all pretty on your shelf 🙂
If I was to walk into your house right now, what would your bookshelves look like? Do you have an organisation system (genre, colour, author…) or are you just happy to go with the flow?
My books actually look quite organised right now. I've recently moved house and after packing and unpacking over 1000 titles, I was able to organise them quite well. They look more tidy than they have in years! They're not really in any set order other than read and to-read, although I put them in series order obviously.
How often do you read?
Everyday. Multiple times during the day. Always on my lunch break and usually before bed and at night-time.
Describe what you would expect to find in your dream book?
Romance. Lots of lots of romance. LOL. But the good kind….the kind where the two characters have brilliant chemistry and connection and who just fit together perfectly. And NO love triangle. Oh, and humour and action and excitement and friendship…..
How do you choose what to read next?
It really depends on the mood I'm in, what review books I have and what I've just finished. Normally if I've just finished something like a fantasy or paranormal I'll try to shake things up with a NA or a contemporary read.
So you've started a book and discover it's not for you. Are you more likely to discard it or finish it?
If it's a book for review I'm more likely to push on and try to finish. I very rarely don't finish books. I tend to persevere.
If you could read any book again, for the first time, what book would you choose?
This seems so cliché, but Twilight by Stephanie Meyer. I've always enjoyed reading, ever since I was a child, but after losing interest during my early teens, it wasn't until I read Twilight that I rediscovered my love and obsession with books. I guess I'd love to experience that feeling of wonder and giddiness I found as I read Twilight for the first time and began to love reading again…..
What is about books that appeals to you so much? What is your favourite part about reading?
Everything! The stories, the characters, the emotion. The ability to experience so much and get lost in a world of magic and romance and excitement. It's kind of like watching a movie, only better 🙂
Can you tell us a bit about your blog and how long have you been blogging for?
My blog is called The Rest Is Still Unwritten. I began it back in March of 2011 just because I wanted a place to talk and review books. I already reviewed books religiously on Goodreads at the time that it seemed like a logical step to take. Now I'm addicted to blogging and have the honour of working with a number of Australian publishers and some amazing authors I've met and interacted with along the way.
What has been your favourite book you've reviewed on your blog?
Wow. That's a REALLY hard one. I've read so many incredible books on my blog and discovered so many amazing authors. I guess one book that always comes to mind is Maybe Someday by Colleen Hoover. That book put me through the wringer emotionally and I was so grateful to Simon & Schuster for sending me a copy to review. I loved it!
Do you have any advice to other bloggers out there?
Man I'm not good with advice, lol. I guess I'd just say have fun as silly as it sounds. Don't worry about whether or not people are reading your posts or paying attention to your reviews, just do what you want. Be honest and real and have fun.
Thanks so much for stopping by and chatting books with me Rachel
Thanks so much for inviting me to be a part of Let's Talk Books Jess! There were some great questions and I loved answering them.
To learn more about Rachel and her blog, The Rest Is Still Unwritten, visit the follow social media sites: