Weekly Meme hosted by Jill @ Breaking The Spine
This book is one I've been waiting on since Moriarty and Pan Macmillian announced it months ago. I love Liane Moriarty's stuff something hardcore… so bring on July 2!
Truly Madly Guilty By Liane moriarty
Published by: Pan Macmillian Australia
Expected Publication: 20th july 2016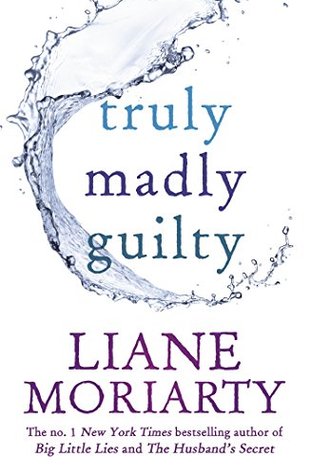 If only they'd said no…

What if they hadn't gone? That's the question Clementine can't stop asking herself. It was just an ordinary backyard barbeque on a Sunday afternoon. They didn't know their hosts that well. They were friends of friends. They could so easily have said no.

But she and her husband Sam said yes, and now they can never change what they did and didn't do that beautiful winter's day.

Six responsible adults. Three cute kids. One yapping dog. It's a normal weekend in the suburbs. What could possibly go wrong?

Once again Liane Moriarty uses her unique, razor-sharp observational skills to sift through the emerging fault lines of seemingly happy families.

It was just an ordinary Sunday afternoon…
For more information visit Goodreads.