Brought to you (and me) by Magan & Estelle @  Rather Be Reading
For Review (Print)
Sixteen-year-old Austin is always messing up and then joking his way out of tough spots. The sudden appearance of his allegedly dead father, who happens to be the very-much-alive rock star Shane Tyler, stops him cold. Austin—a talented musician himself—is sucked into his newfound father's alluring music-biz orbit, pulling his true love, Josephine, along with him. None of Austin's previous bad decisions, resulting in broken instruments, broken hearts, and broken dreams, can top this one. Witty, audacious, and taking adolescence to the max, Austin is dragged kicking and screaming toward adulthood in this hilarious, heart-wrenching YA novel.

Azra is sixteen, smart and knows how to get what she wants. She thinks. When she wins a place in a national science competition, she thinks her biggest problem is getting her parents' permission to go. But she doesn't know they're busy arranging her marriage to an older cousin she's never met. In Pakistan. In just three months' time.

Azra always thought she'd finish high school with her friends and then go on to study science, but now her dreams of university are suddenly overshadowed. Can she find a way to do what she wants, while keeping her parents happy?

Or does being a good daughter mean sacrificing her freedom?

 

No one expects a princess to be brutal. And Lada Dragwyla likes it that way.

Ever since she and her brother were abandoned by their father to be raised in the Ottoman sultan's courts, Lada has known that ruthlessness is the key to survival. For the lineage that makes her and her brother special also makes them targets.

Lada hones her skills as a warrior as she nurtures plans to wreak revenge on the empire that holds her captive. Then she and Radu meet the sultan's son, Mehmed, and everything changes. Now Mehmed unwittingly stands between Lada and Radu as they transform from siblings to rivals, and the ties of love and loyalty that bind them together are stretched to breaking point.

The first of an epic new trilogy starring the ultimate anti-princess who does not have a gentle heart. Lada knows how to wield a sword, and she'll stop at nothing to keep herself and her brother alive.
At 15, Dylan is struggling. He's struggling with his explosive acne that has declared war on his face, struggling with his pushy younger sister, struggling with his nagging mum and her lame and misguided attempts to 'connect' with him, struggling with his dad who never seems to have time for him anymore, struggling with his retarded old phone-me-down courtesy of Hamish Banning pushing him and his iPhone off Jump Rock into the harbour, and he's struggling with his constant preoccupation with sex combined with his complete inability to attract any girl. Struggling, but surviving. But when his English teacher reads out Dylan's creative writing piece to the class, revealing him to be a sensitive and perhaps promising writer (though in some classmates' opinion, pretty gay), it sets off a chain of events, including unlikely interest from a few hot girls and a viscous physical and verbal bullying attack, which sends Dylan on a frantic roller coaster of emotions culminating in a revelation that could make or break his survival.

Ebony Marshall is in her final year of high school. Five months, two weeks and four days . . . She can't wait to leave the town where she's known only as 'Black'. Because of her name, of course. But for another reason, too.

Everyone says Black Marshall is cursed.

Three of her best friends have died in tragic accidents. After Oscar, the whispers started. Now she's used to being on her own. It's easier that way.

But when her date for the formal ends up in intensive care, something in quiet little Dainsfield starts to stir. Old secrets are revealed and terrifying new dangers emerge.

If only Black could put all the pieces together, she could work out who her real enemies are. Should she run for her life, or stay and fight?
From Ross Watkins, the illustrator of The Boy Who Grew Into a Tree, and Liz Anelli, comes this moving picture book about family, the failings of memory and the strength of love. Told in stunning prose, with poignant artwork, this book is a celebration of what we hold dearest.
Oh Albert, how could you? was inspired by a newspaper article of the same name about a boxer with a penchant for destroying his owner's home and belongings (resulting in bills of over $40,000!). Following a week in the life of a busy family, the story as much a celebration of contemporary Australian domestic life as it is the story of a greedy but loveable family pet. Many children will recognise the rhythms of their own families in the busy chaos of this household's routine, where the days of the week correspond to extracurricular activities. At its heart, this is the story of the strong bond of love that children share with animals, and the unifying role that pets play in family life.
Purchased (Print)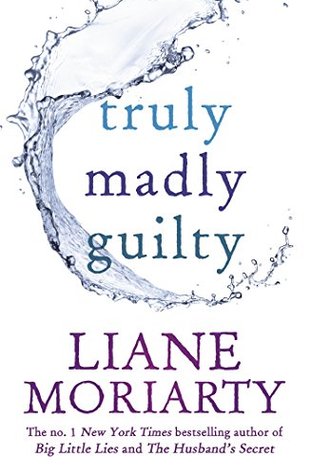 If only they'd said no…

What if they hadn't gone? That's the question Clementine can't stop asking herself. It was just an ordinary backyard barbeque on a Sunday afternoon. They didn't know their hosts that well. They were friends of friends. They could so easily have said no.

But she and her husband Sam said yes, and now they can never change what they did and didn't do that beautiful winter's day.

Six responsible adults. Three cute kids. One yapping dog. It's a normal weekend in the suburbs. What could possibly go wrong?

Once again Liane Moriarty uses her unique, razor-sharp observational skills to sift through the emerging fault lines of seemingly happy families.

It was just an ordinary Sunday afternoon…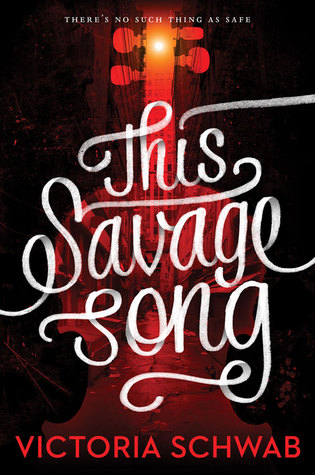 There's no such thing as safe in a city at war, a city overrun with monsters. In this dark urban fantasy from author Victoria Schwab, a young woman and a young man must choose whether to become heroes or villains—and friends or enemies—with the future of their home at stake. The first of two books.

Kate Harker and August Flynn are the heirs to a divided city—a city where the violence has begun to breed actual monsters. All Kate wants is to be as ruthless as her father, who lets the monsters roam free and makes the humans pay for his protection. All August wants is to be human, as good-hearted as his own father, to play a bigger role in protecting the innocent—but he's one of the monsters. One who can steal a soul with a simple strain of music. When the chance arises to keep an eye on Kate, who's just been kicked out of her sixth boarding school and returned home, August jumps at it. But Kate discovers August's secret, and after a failed assassination attempt the pair must flee for their lives.
A cursed prince sits alone in a secluded castle. Few have seen him, but those who claim they have say his hair is wild and nails are sharp–like a beast's! But how did this prince, once jovial and beloved by the people, come to be a reclusive and bitter monster? And is it possible that he can ever find true love and break the curse that has been placed upon him?

Welcome to a new YA series that reimagines classic Disney stories in surprising new ways. Each book asks the question: What if one key moment from a familiar Disney film was changed? This dark and daring version of Aladdin twists the original story with the question: What if Jafar was the first one to summon the Genie?

When Jafar steals the Genie's lamp, he uses his first two wishes to become sultan and the most powerful sorcerer in the world. Agrabah lives in fear, waiting for his third and final wish.To stop the power-mad ruler, Aladdin and the deposed Princess Jasmine must unite the people of Agrabah in rebellion. But soon their fight for freedom threatens to tear the kingdom apart in a costly civil war.

What happens next? A Street Rat becomes a leader. A princess becomes a revolutionary. And readers will never look at the story of Aladdin in the same way again.
Purchased (Electronic)
 For Review (Electronic)