Top Ten Tuesday is a weekly meme hosted by The Broke And The Bookish where bloggers and readers create a list of books based on a weekly list theme.
Today's topic was:  Top Ten Books You'd Buy Right This Second If Someone Handed You A Fully Loaded Gift Card

Oh man, where do I start. In this interest of being true to the right this second component of the theme, the following books were the top ten books that instantly popped into my head that I wished I had the money for right now!
Before Mina, my life was like a completed jigsaw puzzle but Mina has pushed the puzzle onto the floor. I have to start all over again, figuring out where the pieces go.

When Michael meets Mina, they are at a rally for refugees – standing on opposite sides.

Mina fled Afghanistan with her mother via a refugee camp, a leaky boat and a detention centre.

Michael's parents have founded a new political party called Aussie Values.

They want to stop the boats.
Mina wants to stop the hate.

When Mina wins a scholarship to Michael's private school, their lives crash together blindingly.

A novel for anyone who wants to fight for love, and against injustice.

Even if time heals all wounds, you still bear the scars…

Wollombi: 1855. When Roisin Ogilvie moves to Wollombi her thoughts are only of protecting her illegitimate son, Ruan, from the grasps of his powerful and dangerous father. Posing as an impoverished widow, she settles into a quiet existence as a local dressmaker. She doesn't expect to catch the attention of Irish champion cedar cutter Carrick O'Connor, or any other man for that matter.

Carrick O'Connor may have won the coveted Wollombi Wood Chop, but his mind is on the beautiful seamstress and her son. Or rather, on who they remind him of. Determined to exact revenge for the horrors of his past, Carrick plans to return to Ireland to seek revenge on the land agent who was responsible for the death of his wife and child, and his transportation. Then, hopefully, he can return to Wollombi to start life afresh.

But a murder charge, a kidnapping, a growing attraction, and a past that refuses to stay silent will turn both his and Roisin's lives upside down and will lead them to a hard choice. Redemption? Or cutters' justice?
For three generations of Australian women, becoming a grazier's wife has meant very different things.
For Stella in 1946, it was a compromise in the aftermath of a terrible war.
For Jackie in the 1970s, it was a Cinderella fairytale with an outback prince.
While for Alice in 2015, it is the promise of a bright new future.
Decades earlier, Stella was desperate to right a huge injustice, but now a long-held family secret threatens to tear the Drummond family of Ruthven Downs apart. On the eve of a special birthday reunion, with half the district invited, the past and the present collide, passions are unleashed and the shocking truth comes spilling out.
From glamorous pre-war Singapore to a vast cattle property in Queensland's Far North, this sweeping, emotional saga tests the beliefs and hopes of three strong women as they learn how to hold on to loved ones and when to let go.
This collectible Harry Potter pop-up book, based on the creative development of the films, features exquisite original artwork by Andrew Williamson, concept artist for all eight movies. With dynamic pop-ups animating memorable moments and locations — like the Triwizard Tournament, Diagon Alley, and Hogwarts Castle — Harry Potter: A Pop-Up Book offers a 3-D glimpse into the amazing world, as seen in the films.

This deluxe book will delight Harry Potter fans with dynamic pop-up ingenuity, insights from the creative team who turned JK Rowling's stories into movie magic, fascinating facts about the magical universe seen in the movies, and Harry Potter memories and memorabilia packed into every page.

A comprehensive and delightful look at Hogwarts, Diagon Alley, The Burrow, Azkaban prison and all of the memorable places, both loved and feared, that brought the Harry Potter movies to life—a keepsake treasury bound in a debossed leatherette case and featuring a removable poster and interactive booklet.

Grand in its design and package, Harry Potter: Magical Places from the Films: Hogwarts, Diagon Alley, and Beyond offers an unprecedented look at the creative process that transformed the magical locations of the wizarding world from the page to the big screen. Inside, readers will discover the many challenges the studio faced to build the fantastical sites depicted in Rowling's books, from Hogwarts castle and its many classrooms and dormitories, to Diagon Alley and the Ministry of Magic.

Organized by film appearance, Harry Potter: Magical Places from the Films: Hogwarts, Diagon Alley, and Beyond takes readers on a behind-the-scenes visual journey through all eight of the Harry Potter films. Jody Revenson provides detailed profiles of each location and pairs them with never-before-seen concept art, behind-the-scenes photographs, and film stills with supplementary information that reveals filmmaking secrets from the Warner Bros. archives.

Gorgeously designed, visually stunning, Harry Potter: Magical Places from the Films: Hogwarts, Diagon Alley, and Beyond is truly is an unmatched look at the imaginative sets that were designed, built, furnished, and digitally enhanced specifically for the films. It also includes real-life scouting locations across the stunning countryside of England, Wales, and Scotland—many of which would later become the settings for Hagrid's hut, Shell Cottage, the Hogwarts bridge, and other iconic places.

This stunning full-color compendium also includes two exclusive bonus inserts: a map of Diagon Alley folded in an envelope in the back of the book, and "The Paintings of Hogwarts" catalog inserted in the text.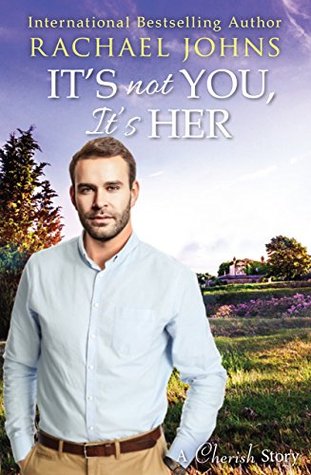 How to break up with someone else's fiancé
by Chelsea Porter, aka The Breakup Girl

* Tell him it's not him, it's her.
* Try to ignore how gorgeous Callum McKinnel is. You are breaking up with him, after all. 
* Fall just a little bit when he rescues your dog.
* Try to resist when he asks you to join his family for Thanksgiving dinner in Jewell Rock.
* Succumb anyway.
* Succumb to a lot more than that.
* Remind yourself that you are The Breakup Girl. You don't do commitment.

Wonder what would happen if The Breakup Girl stopped following her own advice…

Who would make your list?
This week's topic: Top Ten Characters Who X…
This week's topic: Top Ten Characters Who X…