Brought to you (and me) by Magan & Estelle @  Rather Be Reading
Purchased (Print)
The Eighth Story. Nineteen Years Later.

Based on an original new story by J.K. Rowling, Jack Thorne and John Tiffany, a new play by Jack Thorne, Harry Potter and the Cursed Child is the eighth story in the Harry Potter series and the first official Harry Potter story to be presented on stage. The play will receive its world premiere in London's West End on July 30, 2016.

It was always difficult being Harry Potter and it isn't much easier now that he is an overworked employee of the Ministry of Magic, a husband and father of three school-age children.

While Harry grapples with a past that refuses to stay where it belongs, his youngest son Albus must struggle with the weight of a family legacy he never wanted. As past and present fuse ominously, both father and son learn the uncomfortable truth: sometimes, darkness comes from unexpected places.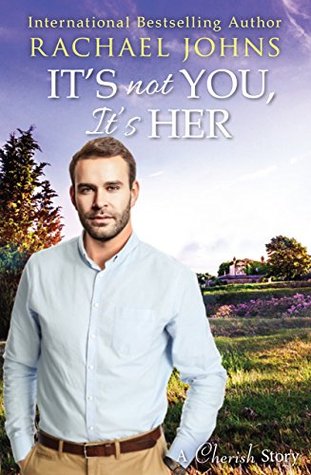 How to break up with someone else's fiancé
by Chelsea Porter, aka The Breakup Girl

* Tell him it's not him, it's her.
* Try to ignore how gorgeous Callum McKinnel is. You are breaking up with him, after all. 
* Fall just a little bit when he rescues your dog.
* Try to resist when he asks you to join his family for Thanksgiving dinner in Jewell Rock.
* Succumb anyway.
* Succumb to a lot more than that.
* Remind yourself that you are The Breakup Girl. You don't do commitment.

Wonder what would happen if The Breakup Girl stopped following her own advice…
From the bestselling author of The Horse Thief comes a historical story of love, intrigue and danger in the majestic cedar forests of the Hunter Valley.
 
Even if time heals all wounds, you still bear the scars…

Wollombi: 1855. When Roisin Ogilvie moves to Wollombi her thoughts are only of protecting her illegitimate son, Ruan, from the grasps of his powerful and dangerous father. Posing as an impoverished widow, she settles into a quiet existence as a local dressmaker. She doesn't expect to catch the attention of Irish champion cedar cutter Carrick O'Connor, or any other man for that matter.

Carrick O'Connor may have won the coveted Wollombi Wood Chop, but his mind is on the beautiful seamstress and her son. Or rather, on who they remind him of. Determined to exact revenge for the horrors of his past, Carrick plans to return to Ireland to seek revenge on the land agent who was responsible for the death of his wife and child, and his transportation. Then, hopefully, he can return to Wollombi to start life afresh.

But a murder charge, a kidnapping, a growing attraction, and a past that refuses to stay silent will turn both his and Roisin's lives upside down and will lead them to a hard choice. Redemption? Or cutters' justice?
For Review (Print)
CURIOUS MINDS by No. 1 bestselling author Janet Evanovich and screenwriter Phoef Sutton is a must-read thriller for fans of the Stephanie Plum mysteries including ONE FOR THE MONEY and TRICKY TWENTY-TWO.

They couldn't be less compatible, but they make a great team…

Emerson Knight is introverted, eccentric, and has little-to-no sense of social etiquette. Good thing he's also brilliant, rich and (some people might say) handsome.

Riley Moon has just graduated from Harvard. Her assertive (some people might say aggressive) spitfire attitude has helped land a dream job at Blane-Grunwald bank. At least, Riley Moon thinks it's her dream job until she is given her first assignment: babysitting Emerson Knight.

An inquiry about missing Knight money leads to a missing man, missing gold and a life-and-death race across the country. Through the streets of Washington D.C., and down into the underground vault of the Federal Reserve in New York City, an evil plan is exposed. A plan so sinister that only a megalomaniac could think it up, and only the unlikely duo of the irrepressibly charming Emerson Knight and the tenacious Riley Moon could hope to stop it…
'Dammit, Tess, he doesn't seem worth protecting.'

'I'm not protecting him, sarge,' she said. She dropped her gaze, biting her lip, and for the first time in his experience she spoke in a small voice. 'I'm protecting me.'

For police officers Steve Fraser and Tess Ballard, a split-second decision saves the lives of fifty members of a cult ­- but also puts their careers on the line. Tess's work is everything to her; she's forged a new life through sheer determination, so when her past returns to haunt her, Steve must race through wild country if he is to save the people he most cares about.

In SUNSET SHADOWS, the thrilling new novel by multi-award-winning author Bronwyn Parry, you will feel immersed in the dramatic beauty, isolation, wind and the sun of the deep Australian bush – and its sinister shadows . . .
Purchased (Electronic)
 For Review (Electronic)