Welcome to this week's edition of Let's Talk Books. Today's special guest is New Zealand romance author Maddie Jane.  Maddie writes quirky and strong female heroines with the most sizzling and undeniable heroes who are more than ready to take the girls to task. I've read and really enjoyed her books and am thus super excited to be hosting her on the blog today.
Maddie Jane lives near the beach in Christchurch, New Zealand, with her husband, three children and a very hairy dog. She has a journalism qualification as well as a degree in history and English literature from Canterbury University.

She started reading romance novels when she was far too young and hasn't stopped. When she isn't reading or writing she likes walking on the beach and planning her characters' happy ever afters.
What are you currently reading?
I'm reading Buried by Kendra Elliot. I've read a few books by her now, but I seem to be reading them out of order.
What was the last book you bought?
My most recent purchase was When I'm Gone by Emily Bleeker.
Do you prefer to read books in print or electronically?
I love my Kindle because I don't have to wear my reading glasses. I just make the font enormous, much to my husband's amusement.
What do your bookshelves look like? Do you have an organisation system (genre, colour, author…) or are you just happy to go with the flow?
I try to arrange by genre/subgenre. I have shelves for classics, vampires, historical romance etc. The top shelf is the stuff I don't want the kids to notice…
How often do you read?
I fall asleep with a book in my hand every night.
Describe what you would expect to find in your dream book?
Romance (or course) but with a bit of something else too, whether it be suspense, humour, something that makes me cry, a quirky character … It's hard to define what makes a book perfect. Often it's just a fresh twist …
How do you choose what to read next?
Books seem to find their way onto my Kindle. I have so many author friends and I try to read their books. If I discover a new-to-me author I often go through their backlist and binge read.
So you've started a book and discover it's not for you. Are you more likely to discard it or finish it?
I used to finish everything but I'm pickier now, as time is precious and I could be focusing on my own work. I always give a book a good go and read a few chapters before I decide it's really not for me.
If you could read any book again, for the first time, what book would you choose?
I've always been a re-reader of favourite books and love them just as much, so no one book stands out as the perfect one to read again for the first time—though if I was to read Diana Gabaldon's Outlander series again, I would definitely not start with book three…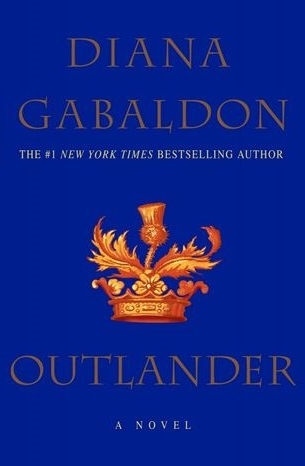 What is it about books that appeals to you so much? What is your favourite part about reading?
I've always been a reader, particularly a reader of romance novels. You can disappear into a book and imagine yourself to be anyone or anywhere. I love books that make me laugh and cry or both at the same time even!
Can you tell us a bit about your writing style. Are you a pantser or a plotter? Are you an early riser writer or a late night owl writer?
I'm definitely a plotter. I plot out all my scenes so I know where I'm going with them and I know what my scene goals are as I'm writing. The how is the pantsy bit. That sometimes takes off in directions that surprises me. I write in bursts, depending on what my family/work/life allows, generally during the day.
Was there any particular book that inspired you to start writing?
No. I just sat down one cold winter and started writing. I wrote half a manuscript before deciding it was awful and writing was going to be more difficult than I'd thought. I was hooked though, and so I joined Romance Writers of New Zealand and have never looked back.
Do you have any advice to other writers out there?
I'm still at the stage where I'm taking advice from more experienced writers myself! But I would say to newbies, just keep writing. Keep learning and keep striving to write better and better stories.
And lastly, what are you currently working on?
I'm having lots of fun with my current WIP. It's a contemporary rural romance set in the beautiful South Island of New Zealand. There's a gorgeous farmer, a most unsuitable lingerie model, a baby, a cute Jack Russell and the promise of a happy ever after.
To learn more about Maddie Jane, visit the following social media sites:

To purchase a copy FIXED UP, visit the following online retailers: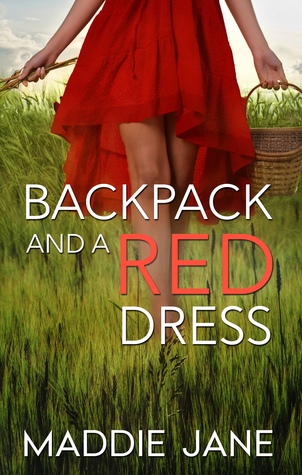 TO PURCHASE A COPY OF A BACKPACK AND A RED DRESS, VISIT THE FOLLOWING ONLINE RETAILERS;