Welcome to another edition of Let's Talk Books. Today I'm chatting with Aussie author Adrian Simon, author of  Milk-Blood: Growing Up The Son Of A Convicted Drug Trafficker. Not only does Adrian tell a compelling story, but recently his book was optioned by Dancing Road Productions, the team behind the hit Wolf Creek 2! Congratulations Adrian!!!
Adrian Simon, 38, is the son of Warren Fellows, the infamous heroin smuggler who was imprisoned in Bangkwang Prison in Bangkok for 12 years and published the bestselling memoir "The Damage Done". But Adrian wasn't the only one affected by the experience. In his searing autobiography "Milk–Blood," Adrian tells his side of the story; growing up in suburban Australia the son of two unconventional parents, while trying to make sense of his father's terrible decisions and witnessing his mother shunned by society at every turn.
What are you currently reading?
Currently reading Stephen Kings, sci-fi series, The Gunslinger. I hadn't read any of his books in the past; thought he was just a horror writer, which isn't my thing. Now I'm hooked, he is a master.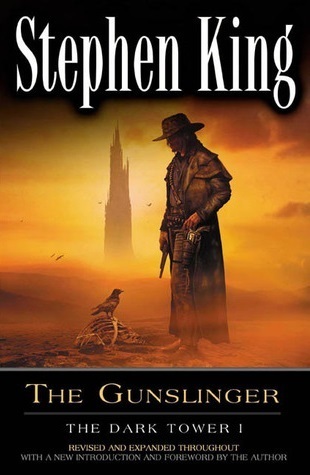 What was the last book you bought?
Magician's End by Raymond E Fiest.
Do you prefer to read books in print or electronically?
Has to be a physical book, something about holding paper, the smell, the aesthetic appeal. Not sure I will ever cross over to digital.
What do your bookshelves look like? Do you have an organisation system (genre, colour, author…) or are you just happy to go with the flow?
Little organisation. I have been travelling around for the best part of two decades. But I have started dumping all my books at my mothers place for the day I can build my dream library.
How often do you read?
Most days, pending on my mood and the book, when the juices are flowing has to be finished.
Describe what you would expect to find in your dream book?
Depends on the genre. I read a ton of fantasy, so I like to be surprised by clever plot twists. I do like writers who pen with authority.
How do you choose what to read next?
In recent times books have found me, my mother reads like there is no tomorrow, so I get the suggested hand me downs. Every now and then a friend will recommend a story, and if I like the sound of it I will hunt it down.
So you've started a book and discover it's not for you. Are you more likely to discard it or finish it?
I'm bit OCD about this, is rare I wont finish a book. If I'm not feeling it, or it's stretching my patience, I will side line it, pick it up at a later date. To avoid this I've become very selective, knowing it will burn the back of my mind if I don't finish.
If you could read any book again, for the first time, what book would you choose?
 The Magician. Raymond E Fiest. Love it.
What is about books that appeals to you so much? What is your favourite part about reading?
The high imagination a good book creates. Culturally humans evolve by passing down stories, also I go brain dead without the nourishment of words.
Can you tell us a bit about your writing style: are you a pantser or a plotter? Do you prefer to write in 1st or 3rd person? Are you an early riser writer or a late night owl writer?
The last book I wrote was crafted with a tight structure to contain the themes. Once mapped out I let loose flying by the seat of my pants. I commence in the morning and keep pumping it out till my brain is ready to explode. To this point in my career I have gravitated to writing in the first person, I like to talk directly to the reader. Like staring down a camera lens.
Was there any particular book that inspired you to start writing?
I'm starting to sound like a broken record. Before writing Milk-Blood, I picked up, The Magician, by Fiest, and then read everything he had written. Inspired is a world-class understatement.
Do you have any advice to other writers out there?
Now I'm published I am regularly asked how to go about it and what to expect. All I can say is, if writing is a calling, take it on, but prepare to be beaten, twisted, pulled, rejected, because it's a tough gig, writing is one thing, finding the right team who will take your dream to market is another and is equally as challenging. Thankfully I found The Author People.
And lastly, what are you currently working on?
Twist and Twirl, a story based on my mother exotic and adventurous travels throughout Asia and the sub continent. I shake my head just thinking about this. My mother was involved in a love triangle, proposed to by a dapper French Madagascan prince, and swept off her feet by his right hand man, an ex-delta force captain who flew her throughout the region in his helicopters and planes. Jan hadn't yet turned twenty and had already been chased by cannibals, experienced wild love affairs to smoking opium-riding side saddled through mountainous passes carrying precious cargo. Oh, and being shot at more than once. Fingers crossed I can do it justice.
That book sounds amazing!
To learn more about Adrian Simon, visit the following social media sites:
To purchase a copy of Milk-Blood, visit the following online retailers: