Previously hosted by Sheila @ Book Journey; Now Hosted by Book Date
I'm smashing out NaNoWriMO at the moment, so I'm purposely leaving my reading pile a little light on, especially now that I'm beta reading as well for some authors.
Currently Reading:
Four Aussies in Seattle
Once brothers
Now strangers
As an unseen enemy takes aim
Four must stand as one for Justice to survive.

A man branded by his past
Seth Justice is tall, daring and dangerous. The former street kid from Sydney owns a thriving technology company in Seattle. But he has bigger goals―or should that be ghosts?―that drive him harder. On the verge of selling his business for a fortune, he's celebrating when Harper Fox, daughter of the buyer, tumbles into his arms. The curvy café owner enchants him with her sassy personality. Soon they move from easy banter to a night of passion that reveals a sweet vulnerability in the soft-hearted woman.

A woman determined to control her future
After a lifetime of her domineering father's scorn and rejection, Harper dances to her own beat. She has her café and surrounds herself with a chosen family of her eccentric staff and close friends. While she's mostly content… her heart aches for more. But Harper has been burned before and doesn't trust easily. That is, until a man with a panty-melting Aussie accent and a commanding stare entices her to take a chance—on him. When Seth takes charge in the bedroom and ties her control in knots, he awakens a need in Harper that leaves her hungry for more.

A new beginning worth fighting for
When an unseen enemy attacks the new life Seth and his brothers have built, the ensuing disaster tests not only his developing relationship with Harper, but also threatens to sever the last remaining bonds with his brothers. As Seth struggles to protect everything and everyone he loves, he has to determine if Harper is his enemy's target—or accomplice.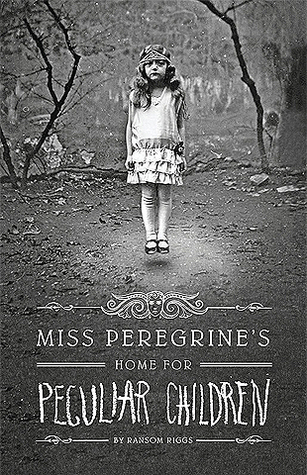 A mysterious island. An abandoned orphanage. A strange collection of curious photographs.

A horrific family tragedy sets sixteen-year-old Jacob journeying to a remote island off the coast of Wales, where he discovers the crumbling ruins of Miss Peregrine's Home for Peculiar Children. As Jacob explores its abandoned bedrooms and hallways, it becomes clear that the children were more than just peculiar. They may have been dangerous. They may have been quarantined on a deserted island for good reason. And somehow—impossible though it seems—they may still be alive.

A spine-tingling fantasy illustrated with haunting vintage photography, Miss Peregrine's Home for Peculiar Children will delight adults, teens, and anyone who relishes an adventure in the shadows.
LISTENING TO:
Just Finished:
 

Hoping to read this week:



Last week on the blog:
Let's Talk Books With Tash At Confessions From Romaholics
REVIEW: 'Playing It Cool' By Amy Andrews (Sydney Smoke Rugby BK 1 ) 4.5/5 Stars
It's Monday! What Are You Reading?
Australian Women Writer's Challenge 2016 (AWW2016): Update 10 (October)
What are you planning on reading this week? Let me know in the comments below 🙂