Previously hosted by Sheila @ Book Journey; Now Hosted by Book Date
November is such a busy month for me every year that I always struggle to fit everything in. This November has been even more chaotic then normal for me as my best friend got married last week – hence the radio silence – and I was in the bridal party. It was the most magical day and so much fun. But alas there wasn't much time for reading or blogging so I have so much to catch up on.
With December being ushered in this week, there's only a couple of days left of NANO and I'm hoping to get my butt into gear and smash out the last 7 thousand or so words so that I hit the 50 thousand word goal in time. I will do this… I will!
Currently Reading:
City girl Paula married her lovely farmer, the only problem is he comes with a farm… Another heart-warming rural romance from the queen of Australian story-telling, Tricia Stringer.

Self-reliant Sydney girl, Paula, is looking forward to a new life in the country. Just married to sheep farmer Dan Woodcroft she can't wait to escape her protective family and exchange her busy existence for a new life down on the farm in rural South Australia.
But life on the farm proves rather different to what she was expecting. Why does everyone talk about the weather all the time? Why does no one seem worried by the mice plague? And how is she supposed to feed all those shearers?

With Dan's brusque Aunt Rowena to contend with, his gorgeous ex-girlfriend showing up with a grudge, and communication between her and Dan breaking down, Paula begins to question whether she can cope — is the life of a farmer's wife is really for her? Forecast: stormy weather.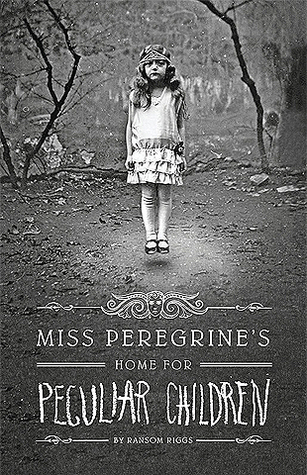 A mysterious island. An abandoned orphanage. A strange collection of curious photographs.

A horrific family tragedy sets sixteen-year-old Jacob journeying to a remote island off the coast of Wales, where he discovers the crumbling ruins of Miss Peregrine's Home for Peculiar Children. As Jacob explores its abandoned bedrooms and hallways, it becomes clear that the children were more than just peculiar. They may have been dangerous. They may have been quarantined on a deserted island for good reason. And somehow—impossible though it seems—they may still be alive.

A spine-tingling fantasy illustrated with haunting vintage photography, Miss Peregrine's Home for Peculiar Children will delight adults, teens, and anyone who relishes an adventure in the shadows.
LISTENING TO:
Just Finished:
 

Hoping to read this week:



In 1934, the three Miss Allens – Ruby, Adeline and Clara – arrive in the seaside town of Remarkable Bay for their annual summer holiday. It's the last time they'll spend summers as a family. Adeline is engaged, Ruby is weighing up an offer, and Clara is just eighteen and about to start her life. But by summer's end, the lives they have known will change irrevocably and a mysterious secret will tear the family apart.

Eighty-two years later, Ruby's great-granddaughter Roma Harris moves to the now sleepy Remarkable Bay, retreating from tragedy. Roma's distant cousin Addy arrives too, fleeing a life with too much drama. It's only when the women discover an old guest book that they start asking questions about the mysterious third Miss Allen. Who was she? Why has she disappeared from the family's history?

If they solve this mystery from their past, could it change the women's future?
Last week on the blog:
What are you planning on reading this week? Let me know in the comments below 🙂