Published: 4th November 2016
Publisher: Escape Publishing
Format: Ebook courtesy of Publisher/Netgalley
RRP: $3.99
4/5 Stars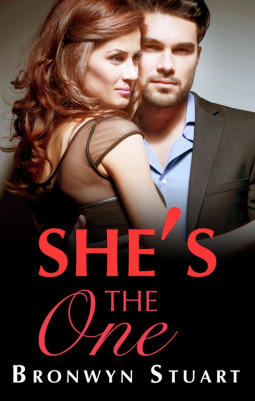 In the game of love—and TV—you play to win or you lose your heart.

Millionaire Banjo Grahams originally signed up for She's The One drunk as a skunk and willing to do anything to bed Australia's most beautiful women, but when he sobers up he realises he could lose much more than his reputation if he goes through with it. Unable to back out of an ironclad contract, he makes a deal with the network boss to rig the show, picking the lucky bachelorette ahead of time and guiding the season to meet his own ends and keep the board happy.

When her father tells Eliza Peterson she isn't going to produce She's The One, but appear as a one of the contestants, she is livid. Competing for some guy on reality TV is no way to earn his—and the network's—respect and show them she is capable of producing shows of her own.

But for all the planning and staging, somehow the show takes on a reality of its own, and the goals of Eliza and Banjo fall away from something neither of them expected—love.
She's The One by Bronwyn Stuart is a super quick romantic read. Cashing in on the popularity of shows like the Bachelor and the Bachelorette, She's The One is a novelisation of two unlikely candidates finding love in the most sterile and set up of locations – reality TV.
For Eliza, being demoted from producing 'She's The One', to starring in it, is pretty much worse case scenario. Forced into a roll she doesn't want on a show she doesn't really believe in to begin with, she is forced to steer the show and it's annoyingly chauvinistic playboy 'prize' Banjo into a situation that she could ultimately live with – i.e. not with her. Banjo on the other hand, having signed up to the show to prove his 'maturity' and his desire to settle down to the board of his father's company, is intrigued and mesmerised by Eliza. What ensures it's a battle of the wills and there can only be one winner …
I was totally and utterly hooked by the opening of the novel, and while I didn't particularly love either of the main characters, I was pretty open to where the novel would go and the promise it held. In fact I think I was fairly content with the novel's direction until the end, where everything was happening and I was in the moment of the drama and the book kind of just … ended. Yes it's a satisfactory ending, but I really really really wished it had been extended for just a bit longer and not felt quite so rushed.
That said, I did really enjoy the power play between the two lead characters and thought they were well matched. Both Eliza and Banjo are stubborn and selfish characters whose every move is dictated in order to gain a specific outcome – For Banjo, it's the trust of the board, for Eliza it's her father's love and the documentary airing. But unwillingly both Eliza and Banjo are drawn to each other and I did really enjoy seeing the chemistry develop between them and how they navigated a rather awkward and produced segment of TV.  More importantly though, I enjoyed witnessing how the pair slowly fell in love on what could have been a very public forum, particularly in the case of Banjo who I felt developed most as a character over the course of the novel.
All in all, She's The One is a quick and engaging read that is sure to delight anyone who loves a good romance tale. With characters who know their own minds, and a set of cameras pointed at them more than either would like, the outcome is sure to be entertaining.
She's The One is the perfect beach/summer read, so sit back and enjoy the sun as Eliza and Banjo discover what reality TV is really like.
To purchase a copy of She's The One, visit the following online retailers:
To learn more about Bronwyn Stuart, visit the following social media sites: