Today I'm excited to host this week's superstar guest, Aussie romantic-suspense author Sarah Barrie! With her third book in the Hunters Ridge series – Promise Of Hunters Ridge -, having been released earlier this week, Sarah Barrie has been making big waves in the book community. It seems almost everyone I speak to lately has either read one of her books, or has the paperbacks sitting on their bedside table ready for them to read it next!
Sarah Barrie lives with her husband and children in a rural area on the Central
Coast of NSW. She divides her time between writing, being a mum and her position
as editor of an Australian equestrian magazine. When she finds a spare moment or two, she enjoys spending time with her Arabian horses and the various other  animals that call the farm home. Though her writing career has traditionally  revolved around producing articles for various publications, her true passion  lies in fiction and she enjoys writing contemporary romance, romantic suspense  and paranormal romance.   
What are you currently reading?
Her Every Fear by Peter Swanson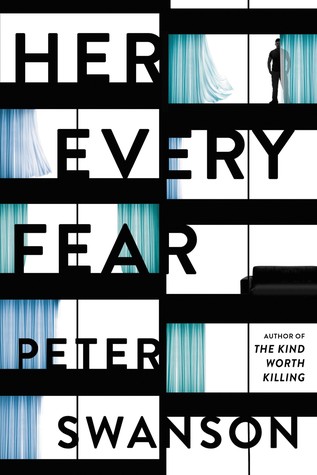 What was the last book you bought?
The one I'm currently reading.
Do you prefer to read books in print or electronically?
I've always preferred to hold a print copy in my hand, however electronic can be really handy too – especially when travelling.
What do your bookshelves look like? Do you have an organisation system (genre, colour, author…) or are you just happy to go with the flow?
Ah… crammed. I'd like to say I have a system – I do have a system, but my bookshelves struggle under the weight of way too many novels and once I can't fit any more in, they just kind of get shoved in any available space.
How often do you read?
Every day when time permits.
Describe what you would expect to find in your dream book?
A bit of everything! Fun, action, suspense, humour, romance and of course, a happy ending.
How do you choose what to read next?
I tend to choose something based on my mood or my own work in progress. Sometimes I want to relax with a lovely romance and other times I want to scare myself silly with a thriller. If I'm feeling a bit more like the romance but have to attack a suspense plot in my WIP, I might pick up a romantic suspense novel to get me head in the right space.
So you've started a book and discover it's not for you. Are you more likely to discard it or finish it?
I try to give any book a decent chance to grab my attention, but there is so much to read, and so much to write that realistically, if I'm not hooked in the first three chapters, it's going to be forgotten.
If you could read any book again, for the first time, what book would you choose?
There's a rather extensive list. I have loads of books that are falling apart from use, and when they look like giving up, I buy them on Kindle.
What is about books that appeals to you so much? What is your favourite part about reading?
I love that an author can paint such a vivid picture of a story, yet there's still room for a reader to interpret the words in the way that they want to envisage them.
Can you tell us a bit about your writing style. Are you a pantser or a plotter? Do you prefer to write in 1st or 3rd person? Are you an early riser writer or a late night owl writer?
I'm a plonster. Yeah, I know it's not a term as such but it's the best way to describe what I do. I plot, then I wing it, get completely off course, then somehow generally manage to bring myself back into line, only to veer off again. The beginning is as I plot it, the end is generally pretty close, and what happens in the middle is anyone's guess.
I haven't written anything in first person yet, but it's something I've considered.
I find the mornings easiest when writing, and edit at any time of day.
Was there any particular book that inspired you to start writing?
More a genre of books. I loved romantic suspense. Especially those by Nora Roberts.
Do you have any advice to other writers out there?
You just have to be brave and write what you love. And keep at it.
And lastly, what are you currently working on?
I'm working on a spin-off novel from my Hunters Ridge series. It's another Romantic Suspense.
Ohh! I look forward to reading that when it's released.
To learn more about Sarah Barrie, visit the following social media sites:
By the time this is all over, she'll know what it's like to kill, or what it's like to die.

Mia Morgan doesn't let anything get to her. After freeing herself from an obsessive boss and saving loved ones from a serial killer, she feels like she can handle anything life throws at her. But now that killer – a deranged hunter who preys on women for sport – is coming for her. And if she runs, others will pay the price. As if that's not enough, Ben Bowden, the brilliant detective who has made her life hell for the past four years, has some insane plan to protect her. If she collaborates with him, Mia might just have to acknowledge her true feelings. But if she keeps him out, will she let the hunter win?

Ben Bowden is sick of finding dead bodies. If being the lead detective on the biggest case in the country didn't come with enough pressure, now the psychopath Ben is chasing has Mia Morgan in his sights. And Mia doesn't want his help. She hasn't forgiven him for the past, and is being less than cooperative with his investigation. Protecting her is a challenge, and the sparks that fly whenever they're together aren't helping. But he has to make her trust him – somehow – because she has a plan that terrifies him to the bone.

Can he convince her to work with him? Or will she risk everything to single-handedly turn the hunter into the hunted?
To purchase a copy of The Promise of Hunters Ridge, visit the following online retailers: