Today's super star guest for Let's Talk Books is a super avid reader of romance and dark reads, Jill Mackenzie. I first met Jill on one of Kell's Bookmark Clique's Readers Retreats and was blown away by her vast recommendations in books. To date, she has never led me stray and I love the wide variety of books she recommends off the top of her head when asked.
WHAT WAS THE LAST BOOK YOU BOUGHT?
This morning I bought Wolfsong by TJ Klune after reading a review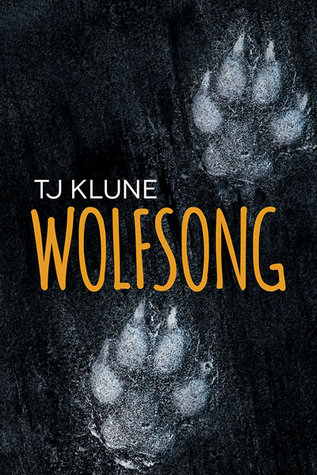 DO YOU PREFER TO READ BOOKS IN PRINT OR ELECTRONICALLY?
It took me a little while to come round to ebooks. I love the feel and smell of books. Now I mostly read ebooks due to the convenience of them. I have the Kindle App on my phone, Ipad, Ipod and I own two Kindles so I always have at least one of those items on me all the time. I still love reading paperbacks though, and will always have one that I am reading at the same time as an ebook.
IF I WAS TO WALK INTO YOUR HOUSE RIGHT NOW, WHAT WOULD YOUR BOOKSHELVES LOOK LIKE? DO YOU HAVE AN ORGANIZATION SYSTEM (GENRE,COLOUR, AUTHOR…) OR ARE YOU JUST HAPPY TO GO WITH THE FLOW?
I think most people would be horrified to see that I have no system or no bookshelves. Just books piled where ever they can fit. I have a main "collection" of books that are stacked in about 4 columns which are my unread paperbacks that are unsigned. These are probably about 40 books in each column stacked on top of each other.
My signed books are in much smaller piles. I was in the process of building a library, but my circumstances changed and I'm now having to move. Once I am in my new house, I will have shelves built and more organized.  How it will be done, I have no idea! I do love the idea of colour coding the shelves though.
HOW OFTEN DO YOU READ?
Every chance I get!! When I'm sitting down watching tv, I always read through the ads. While I'm brushing my teeth, while i'm cooking….If I have a few minutes to spare I will have a book in my hands.
DESCRIBE WHAT YOU WOULD EXPECT TO FIND IN YOUR DREAM BOOK?
A tortured, anti-hero who is a complete and utter arsehole until the heroine comes along and finds a way into his "non-existent heart" . She needs to be strong, non-victim, fights hard for what she believes in, can hold her own against men. There needs to be great witty banter, lots of heart in the throat type of angst. Slow burn with those close call, flirty moments that have you questioning if they will ever finally get together. Side characters that are funny and just as likeable as the main leads. I like my characters to be challenged, basically I love it when authors torture them! I don't even necessarily have to have a happy ending….as long as the ride has been amazing and the characters are left with a little bit of hope.
HOW DO YOU CHOOSE WHAT TO READ NEXT?
With having close to 3000 items in my Amazon cloud and probably 500 + unread paperbacks, I need a clear list t to pick what's next or else I get too overwhelmed. I have a methodology that I try and stick to. This helps me get through my TBR too. What I do is:
1. Book from the bottom of my TBR – this generally is the book that I have owned for the longest.
2. Random selection – I like the "close my eyes and point" method !
3. Book from a series I haven't finished – I can't read books in a series back to back or I get bored
4. Book from an author attending the next signing event I am going to / or a recommendation
5. Book of my selection usually a new release or something that I am craving.
Amongst all of this I will also always have a audiobook and paperback going too.
SO YOU'VE STARTED A BOOK AND DISCOVER ITS NOT FOR YOU. ARE YOU MORE LIKELY TO DISCARD IT OR FINISH IT?
I tend not to DNF books. Some of my favourite books I really didn't enjoy the first half but the next have more that made up for it. If i'm not enjoying something, I will start to skim read.
IF YOU COULD READ ANY BOOK AGAIN, FOR THE FIRST TIME, WHAT BOOK WOULD YOU CHOOSE?
Bright side by Kim Holden
The Mighty Storm by Samantha Towle
How to Kill a Rockstar by Tiffanie DeBartolo
Wrong by Stevie J Cole and LP Lovell
WHAT IS IT ABOUT BOOKS THAT APPEALS TO YOU SO MUCH? WHAT IS YOUR FAVOURITE PART ABOUT READING ?
I love getting lost in someone else's world. I love the challenges, and struggles that build their characters. I love that someone has created words that have the power to give me a physical reaction, whether it is laughter, tears, horror….These characters become almost friends and I love spending time in their lives.
WHAT BOOK ARE YOU MOST LOOKING FORWARD TO READING NEXT?
Stevie J Cole and LP Lovell are releasing book 3 in their Wrong Series hopefully in March. This book was most unexpected as the second book wrapped everything up so nicely. I am so excited to see what evil Stevie and LP are going to put my beloved characters through !