Previously hosted by Sheila @ Book Journey; Now Hosted by Book Date
I know it's just under a week away, but I want to wish all the Mummies out there a beautiful and very Happy Mother's Day for the coming weekend! I hope that your significant others stock pile you with everything your hearts desire, and perhaps a book or three as well 🙂
For those struggling to think of something to get their Mum this Mother's Day, I've got a Mother's Day Gift Guide coming up this week to try and help you out!
I'm ready to throw myself into a rather chaotic week ahead. This week I'm hosting not one, but THREE local author books signings at work. On Thursday I'll be helping out Australia's favourite home cook Julie Goodwin, and on Saturday the delightful historical author Tea Cooper and romantic suspense guru Sarah Barrie. I'm really looking forward to both of these events!
Currently Reading: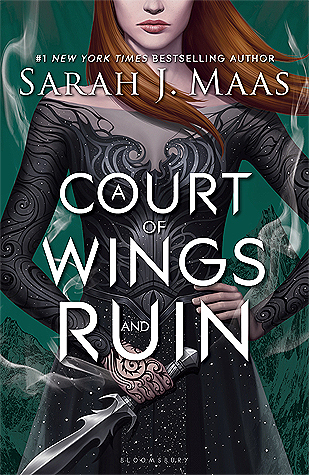 A nightmare, I'd told Tamlin. I was the nightmare.

Feyre has returned to the Spring Court, determined to gather information on Tamlin's maneuverings and the invading king threatening to bring Prythian to its knees. But to do so she must play a deadly game of deceit—and one slip may spell doom not only for Feyre, but for her world as well. As war bears down upon them all, Feyre must decide who to trust amongst the dazzling and lethal High Lords—and hunt for allies in unexpected places. 
The YA event of the year. Bestsellers. Award-winners. Superstars. This anthology has them all. With brilliantly entertaining short stories from beloved young adult authors Amie Kaufman, Melissa Keil, Will Kostakis, Ellie Marney, Jaclyn Moriarty, Michael Pryor, Alice Pung, Gabrielle Tozer, Lili Wilkinson and Danielle Binks, this all-new collection will show the world exactly how much there is to love about Aussie YA.
By the time this is all over, she'll know what it's like to kill, or what it's like to die.

Mia Morgan doesn't let anything get to her. After freeing herself from an obsessive boss and saving loved ones from a serial killer, she feels like she can handle anything life throws at her. But now that killer – a deranged hunter who preys on women for sport – is coming for her. And if she runs, others will pay the price. As if that's not enough, Ben Bowden, the brilliant detective who has made her life hell for the past four years, has some insane plan to protect her. If she collaborates with him, Mia might just have to acknowledge her true feelings. But if she keeps him out, will she let the hunter win?

Ben Bowden is sick of finding dead bodies. If being the lead detective on the biggest case in the country didn't come with enough pressure, now the psychopath Ben is chasing has Mia Morgan in his sights. And Mia doesn't want his help. She hasn't forgiven him for the past, and is being less than cooperative with his investigation. Protecting her is a challenge, and the sparks that fly whenever they're together aren't helping. But he has to make her trust him – somehow – because she has a plan that terrifies him to the bone.

Can he convince her to work with him? Or will she risk everything to single-handedly turn the hunter into the hunted?
LISTENING TO:
hoping TO read:
'Is there anything that's concerning you?' Felicity says. 'College, home, boyfriends?' Though she's more or less smiling at this last one.

I don't smile. Instead, I feel my face go hot. Silence stretches as wide as an ocean. When I look up, Felicity has this expression on her face like she's just seen Elvis. Slowly, she leans forward and in a gentle voice I've never heard her use before she says, 'Have you done a pregnancy test?'

When Hedda discovers she is pregnant, she doesn't believe she could ever look after a baby. The numbers just don't add up. She is young, and still in the grip of an eating disorder that controls every aspect of how she goes about her daily life. She's even given her eating disorder a name – Nia. But as the days tick by, Hedda comes to a decision: she and Nia will call a truce, just until the baby is born. 17 weeks, 119 days, 357 meals. She can do it, if she takes it one day at a time …

Heartbreaking and hopeful by turns, Karen Gregory's debut novel is a story of love, heartache and human resilience. And how the things that matter most can't be counted. Perfect for fans of Lisa Williamson, Non Pratt and Sarah Crossan.
Just Finished:


Last week on the blog:
REVIEW: The Impossible Story of Olive In Love by Tonya Alexandra 3/5 Stars
REVIEW: Good Night Stores For Rebel Girls: 100 Tales of Extraordinary Women by Elena Favilli and Francesca Cavallo 5/5 Stars
COVER REVEAL: Let It Be Me by Lauren Firminger
AWW Bingo Challenge 2017 Update: April
Australian Women Writers Challenge 2017 (#AWW2017) Update 4: April