Previously hosted by Sheila @ Book Journey; Now Hosted by Book Date
This week I'm planning on hitting up the Sydney Writer's Festival for the YA Day on Saturday and possible a session or two on the Sunday if everything goes to plan. In preparation of the festival, I'm reading Begin, End, Begin the #LoveOzYA anthology and loving it. It's making me all that more excited to hear some of the authors speak!
In just two weeks time I'm also heading to Kell's Bookmark Readers Retreat in the picturesque Hunter Valley and I thought it was probably about time I started reading some of my books for the retreat! Every time I choose to not start the books too early because I want them fresh in mind for the retreat, only to leave them almost to the last minute and panic I won't read them in time. Hopefully with a two week window, I should be a bit better off this time.
Lastly, this week I'm concentrating on my own writing a lot, as I've signed up to pitch some of my work to publishers at the CYA conference on the 1st July and I'm petrified right now.
Currently Reading:
The YA event of the year. Bestsellers. Award-winners. Superstars. This anthology has them all. With brilliantly entertaining short stories from beloved young adult authors Amie Kaufman, Melissa Keil, Will Kostakis, Ellie Marney, Jaclyn Moriarty, Michael Pryor, Alice Pung, Gabrielle Tozer, Lili Wilkinson and Danielle Binks, this all-new collection will show the world exactly how much there is to love about Aussie YA.
I had never really known the full impact words could make until three words changed my life. "I'm being deployed." They came out of nowhere and turned my world upside down.

I had so many questions for Alex but instead of asking them, three words slipped off my tongue. "We are done." I loved this man more than anything but his decision to re-enlist broke me. I didn't have the strength to live out my worst nightmare… Burying the man I love.

He made his decision. Now it was time to live with mine.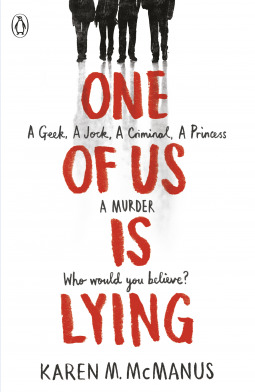 Yale hopeful Bronwyn has never publicly broken a rule.

Sports star Cooper only knows what he's doing in the baseball diamond.

Bad body Nate is one misstep away from a life of crime.

Prom queen Addy is holding together the cracks in her perfect life.

And outsider Simon, creator of the notorious gossip app at Bayview High, won't ever talk about any of them again.

He dies 24 hours before he could post their deepest secrets online. Investigators conclude it's no accident. All of them are suspects.

Everyone has secrets, right?

What really matters is how far you'll go to protect them.
hoping TO read:
'Is there anything that's concerning you?' Felicity says. 'College, home, boyfriends?' Though she's more or less smiling at this last one.

I don't smile. Instead, I feel my face go hot. Silence stretches as wide as an ocean. When I look up, Felicity has this expression on her face like she's just seen Elvis. Slowly, she leans forward and in a gentle voice I've never heard her use before she says, 'Have you done a pregnancy test?'

When Hedda discovers she is pregnant, she doesn't believe she could ever look after a baby. The numbers just don't add up. She is young, and still in the grip of an eating disorder that controls every aspect of how she goes about her daily life. She's even given her eating disorder a name – Nia. But as the days tick by, Hedda comes to a decision: she and Nia will call a truce, just until the baby is born. 17 weeks, 119 days, 357 meals. She can do it, if she takes it one day at a time …

Heartbreaking and hopeful by turns, Karen Gregory's debut novel is a story of love, heartache and human resilience. And how the things that matter most can't be counted. Perfect for fans of Lisa Williamson, Non Pratt and Sarah Crossan.
Just Finished:
Last week on the blog: