Top Ten Tuesday is a weekly meme hosted by The Broke And The Bookish where bloggers and readers create a list of books based on a weekly list theme.
Today's topic was:   Best Books You've Read In 2017 So Far
This list was really hard to make. To date I've read 75 books this year and they range drastically in length and in age bracket/style/category of book. But there has been some outstanding ones. I'm breaking this list up into my favourite Adult and Young Adult Reads of 2017 so far.
Best books for Adults I've read in 2017 so far
Can bad children happen to good mothers? A totally absorbing novel, for readers of Liane Moriarty, Lionel Shriver and Christos Tsiolkas.

Blogger Lizzy's life is buzzing, happy, normal. Two gorgeous children, a handsome husband, destiny under control. For her real-life alter-ego Beth, things are unravelling. Tensions are simmering with her husband, mother-in-law and even her own mother. Her teenage daughters, once the objects of her existence, have moved beyond her grasp and one of them has shown signs of, well, thoughtlessness …
Then a classmate of one daughter is callously bullied and the finger of blame is pointed at Beth's clever, beautiful child. Shattered, shamed and frightened, two families must negotiate worlds of cruelty they are totally ill-equipped for.
This is a novel that grapples with modern-day spectres of selfies, selfishness and cyberbullying. It plays with our fears of parenting, social media and Queen Bees, and it asks the question: just how well do you know your child?
You can read my review here: http://wp.me/p3yY1u-1ae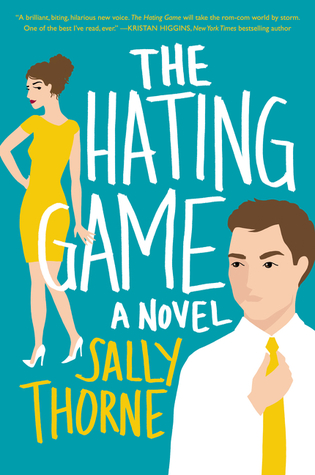 Nemesis (n.)
1) An opponent or rival whom a person cannot best or overcome;
2) A person's undoing;
3) Joshua Templeman.

Lucy Hutton and Joshua Templeman hate each other. Not dislike. Not begrudgingly tolerate. Hate. And they have no problem displaying their feelings through a series of ritualistic passive aggressive maneuvers as they sit across from each other, executive assistants to co-CEOs of a publishing company. Lucy can't understand Joshua's joyless, uptight, meticulous approach to his job. Joshua is clearly baffled by Lucy's overly bright clothes, quirkiness, and Pollyanna attitude.

Now up for the same promotion, their battle of wills has come to a head and Lucy refuses to back down when their latest game could cost her her dream job…But the tension between Lucy and Joshua has also reached its boiling point, and Lucy is discovering that maybe she doesn't hate Joshua. And maybe, he doesn't hate her either. Or maybe this is just another game.

What else comes at a price?

Miranda is a high-class escort at an infamous agency in Sydney, and always in demand from their top clients. Although it's a life she never imagined for herself, Miranda has mastered the art of seducing men and makes a good living from it.

Joe Tench, rich, powerful and alluring, owns the majority of the nightlife in Sydney and is a regular client of Miranda's. He's demanding, dominating and dangerous, but Miranda finds herself falling for his unexpected, yet enticing charm.

That is, until she meets the mysterious Tom Smythe, heir to a wealthy mining company, and becomes caught between her feelings for these two very different men.

But neither is what they seem, and when tragedy forces Miranda to embark on a journey of discovery she will find it difficult to escape from. What price will she pay for freedom?

A fascinating and fast-paced story about Sydney's seedy adult entertainment underworld, from the pen of a former police officer.

A quick-witted, contemporary romance about losing your cool.

What woman doesn't love a real-life hero? Harriet Scott, for one. The fiercely independent daughter of famous adventurers, she grew up travelling the world on the environmental flagship The Watch. So when Harriet's ship sinks in Antarctica and she has to be rescued by Commander Per Amundsen, an infuriatingly capable Norwegian naval officer and living breathing action hero, her world is turned upside down.

Like their namesakes, the original Scott and Amundsen who competed to reach the South Pole first, Per and Harriet have different ways of doing things. Per thinks Harriet is an accident waiting to happen; Harriet thinks Per is a control freak. But when Harriet realises that Per is the only one who can help her fund the new ship she desperately wants, she is forced to cooperate with him.

Per refuses to assist unless Harriet allows him to teach her to swim. But there is more to Harriet's terrible fear of water than meets the eye. Can Harriet face her fears and come to terms with the trauma and loss of her past? And will she begin to appreciate that some risks are well worth taking—and that polar opposites can, in fact, attract?
A new outback home where she can become someone new—and maybe find a forever love?

Rachel Meade is a woman with a past she wants to escape from. Finding herself in Mt Maria, a remote outback town in Western Australia, she thinks she's found a place to stay.

Before she knows it, Rachel is corralled into helping with the Tidy Town competition by the Dramatic Society widows who have a tendency to gossip and take charge. It's not in her plan, but she finds herself allowing friendships to develop. She's even more surprised by her growing attraction to the town's engaging senior police officer.

Ex-detective Senior Sergeant Luke Weston knows anything and everything happens in the country, and he's seen it all—stolen chickens, pub fights and alleged cheating for the Tidy Town competition are only some of the puzzles Mt Maria offers Luke. He's been playing for Rachel, thinking maybe she's the one. Then he gets news that the Crime Squad are looking for her, and he's ordered to get close and stay close. Is Rachael in trouble, or is she the trouble?

Luke is fighting his attraction to a woman he might have to take into custody, and it looks like he's going to be arresting more than one person before the end of the week. Luke needs to restore peace in his corner of the outback, but he knows he's not going to get out of this without getting his heart busted.

With her past catching up with her, Rachael has to decide whether it's time to cut and run again, or whether this time she's found the person—and the place—to finally heal her heart.
Read my review here: http://wp.me/p3yY1u-17C
Night time is the right time…

Gwendolyn Kidd has met the man of her dreams. He's hot, he's sexy, and what started as a no-names-exchanged night of passion has blossomed into a year and a half-long pleasure fest. Sure, it's a little strange that he only appears in her bed at night, but Gwen is so sure he's the one, she just can't turn him away.

Hawk Delgado knows more about Gwen than she could ever imagine. She's gorgeous, headstrong, and skittish about relationships. But Hawk is facing his own demons, demons that keep him from connecting with anyone. Yet when Gwen is drawn into Denver's lethal underground scene, Hawk's protective nature comes out full force. The problem is, when Gwen gets a dose of Hawk's Alpha attitude in the daylight, she's not so sure he's the one anymore.
Best books for Young Adults and Younger Readers that I've read in 2017 so far:
Good Night Stories for Rebel Girls is a children's book packed with 100 bedtime stories about the life of 100 extraordinary women from the past and the present, illustrated by 60 female artists from all over the world. This book inspires girls with the stories of great women, from Elizabeth I to Serena Williams.

Read my review here: http://wp.me/p3yY1u-1eb
How is it that you suddenly notice a person? How is it that one day Digby was my best friend's admittedly cute twin brother, and then the next he stole air, gave jitters, twisted my insides up?

Lucille has bigger problems than falling for her best friend's unavailable brother. Her mom has gone, leaving her to look after her sister, Wren. With bills mounting up and appearances to keep, Lucille is raging against her life but holding it together – just.

A stunning debut to devour in one sitting, Laure captures completely the agony and ecstasy of first love.
Before Mina, my life was like a completed jigsaw puzzle but Mina has pushed the puzzle onto the floor. I have to start all over again, figuring out where the pieces go.

When Michael meets Mina, they are at a rally for refugees – standing on opposite sides.

Mina fled Afghanistan with her mother via a refugee camp, a leaky boat and a detention centre.

Michael's parents have founded a new political party called Aussie Values.

They want to stop the boats.
Mina wants to stop the hate.

When Mina wins a scholarship to Michael's private school, their lives crash together blindingly.

A novel for anyone who wants to fight for love, and against injustice.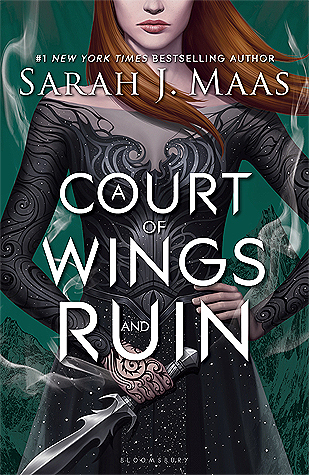 A nightmare, I'd told Tamlin. I was the nightmare.

Feyre has returned to the Spring Court, determined to gather information on Tamlin's maneuverings and the invading king threatening to bring Prythian to its knees. But to do so she must play a deadly game of deceit—and one slip may spell doom not only for Feyre, but for her world as well. As war bears down upon them all, Feyre must decide who to trust amongst the dazzling and lethal High Lords—and hunt for allies in unexpected places.