Published: 3rd September 2018
Publisher: Puffin Books
Pages: 32
Format: Hardback picture book courtesy of the publisher
RRP: $24.99
4/5 Stars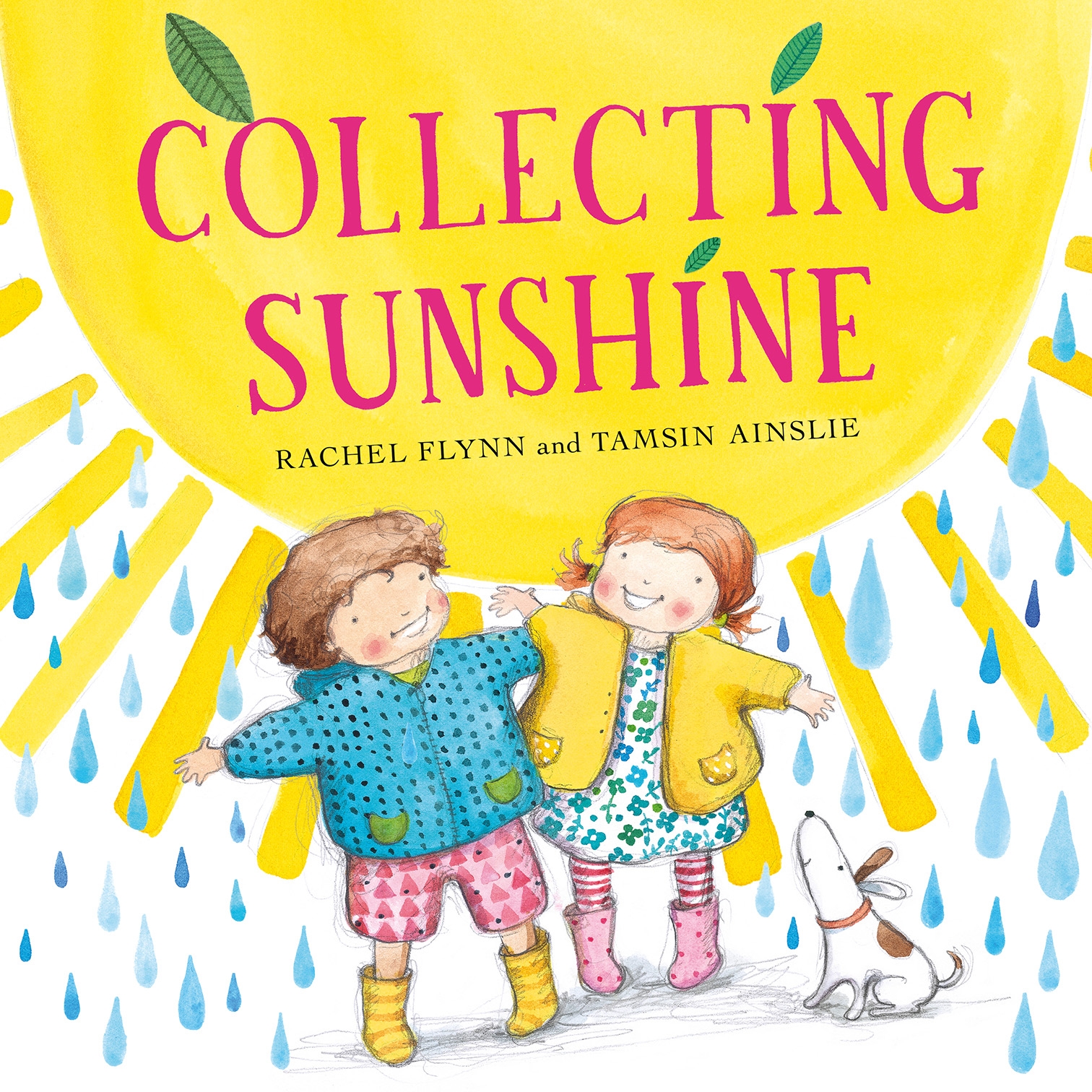 A perfect picture book to share that celebrates the joy of imagination and the wonders of the natural world.

Mabel and Robert love to collect things on their walks – leaves and stones and seeds and berries. But when they are caught in the rain and can't take their collection home they have an even better idea . . .

A book for those magical days when a walk to the park is nothing short of an adventure.
Collecting Sunshine is just that, an adorably cute and innocent picture book celebrating life and everything that is in it.
When Mabel and Robert set out one day in the park with a brown paper bag, they are hoping to find some hidden treasures for their collections. With a heaving bag of sticks, stones, leaves, flowers and the rest of their precious finds, the pair find themselves in a sun shower. Despite an innocent attempt to collect the rain as well, the pair refuse to be disappointed and choose instead to collect memories, and the sensory feelings of the world around them.
Collecting Sunshine truly is a breath of fresh air and just generally  a happy picture book. Tasmin Ainslie's illustrations are bright, bubbly and simply divine in their childhood innocence and the memories they alone will invoke in readers of all ages. Rachel Flynn's text is simple and sweet, with no more than two or three lines on any given page; but through the combination of Flynn and Ainslie's work, a seamless and beautiful story of a happy childhood and the simple wonders of everything that is around us every day, is brought to life.
I really enjoyed the simplicity of this picture book, and the way that it allowed the reader to focus on nature and the world around us without overtly telling us to do so. Here are two kids, being kids and collecting all sorts of things from the park to add to their collections and draw pictures of and with. It's simple, with subtle undercurrents of optimism, happiness, resilience and the beauty of nature and the world we live in, and the  need (and reminder )to move away from materialistic objects.
I, for one, couldn't stop smiling my way through Collecting Sunshine.
To purchase a copy of Collecting Sunshine, visit the following online retailers:
To learn more about Rachel Flynn, visit the following social media sites:
To learn more about Tasmin Ainslie, visit the following social media sites: